Antigua, the jewel of the Caribbean, beckons travelers with its turquoise waters, lush landscapes, and vibrant culture. When planning your trip to this paradise, choosing the right place to stay is crucial to ensure an unforgettable experience. In this guide, we'll explore four top areas in Antigua, each offering a unique charm and a selection of exquisite hotels to suit your preferences.
Exploring Antigua's Charm
Before delving into the specifics of where to stay, let's take a moment to appreciate the unparalleled beauty of Antigua. The island boasts 365 stunning beaches, one for each day of the year, making it a haven for beach lovers. Its rich history, lively festivals, and warm hospitality make it an ideal destination for culture enthusiasts.
1. Jolly Harbour – A Slice of Paradise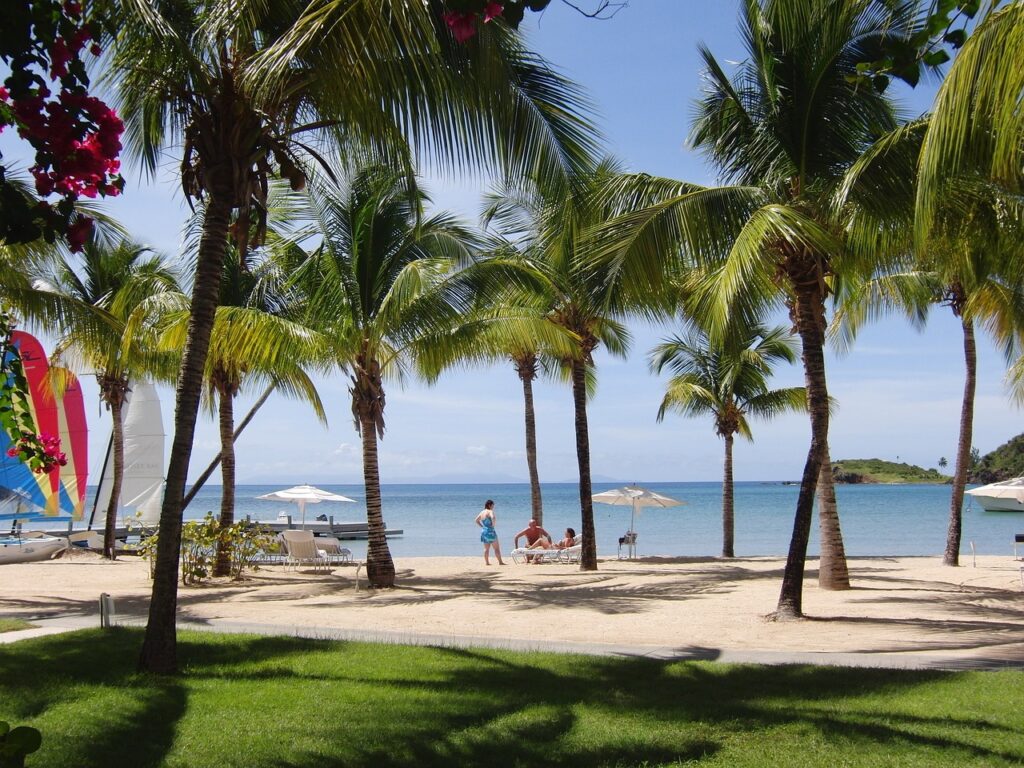 Jolly Beach
Jolly Harbour is a picturesque destination on the west coast of Antigua. At its heart lies Jolly Beach, a two-mile stretch of powdery white sand kissed by the gentle Caribbean breeze. This area offers a variety of water sports and beachfront bars, creating a dynamic atmosphere.
Accommodation Options
For those seeking a relaxed beachfront stay, Jolly Harbour boasts a range of resorts and boutique hotels.
Jolly Harbour: A marina and residential community, Jolly Harbour offers various amenities and watersports activities. It's a popular choice for long-term stays.
2. English Harbour – Historic Elegance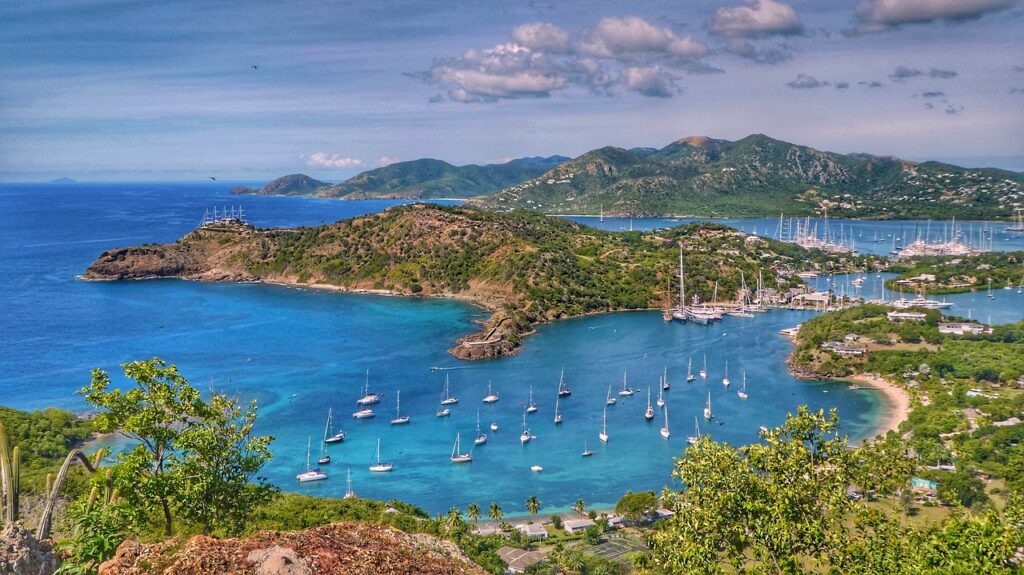 Nelson's Dockyard
Immerse yourself in history at English Harbour, home to Nelson's Dockyard, a UNESCO World Heritage Site. This beautifully preserved Georgian naval yard takes you back in time to the island's maritime heritage.
Places to Stay
There are numerous elegant guesthouses and small hotels near Nelson's Dockyard, offering a blend of history and modern comfort.
English Harbour: If you're interested in Antigua's maritime history and love picturesque harbors, this is the place to be. It's home to Nelson's Dockyard and numerous upscale options.
3. St. John's – Vibrant City Life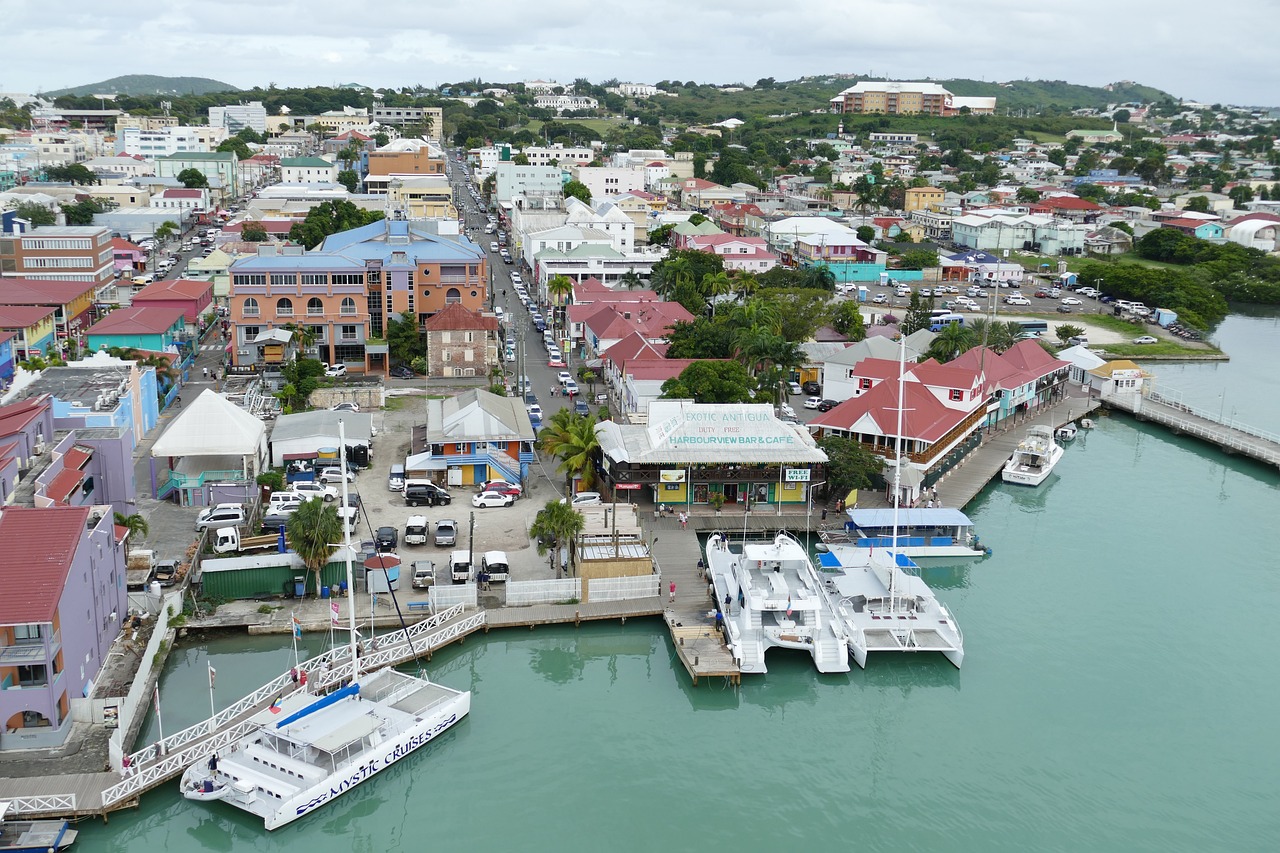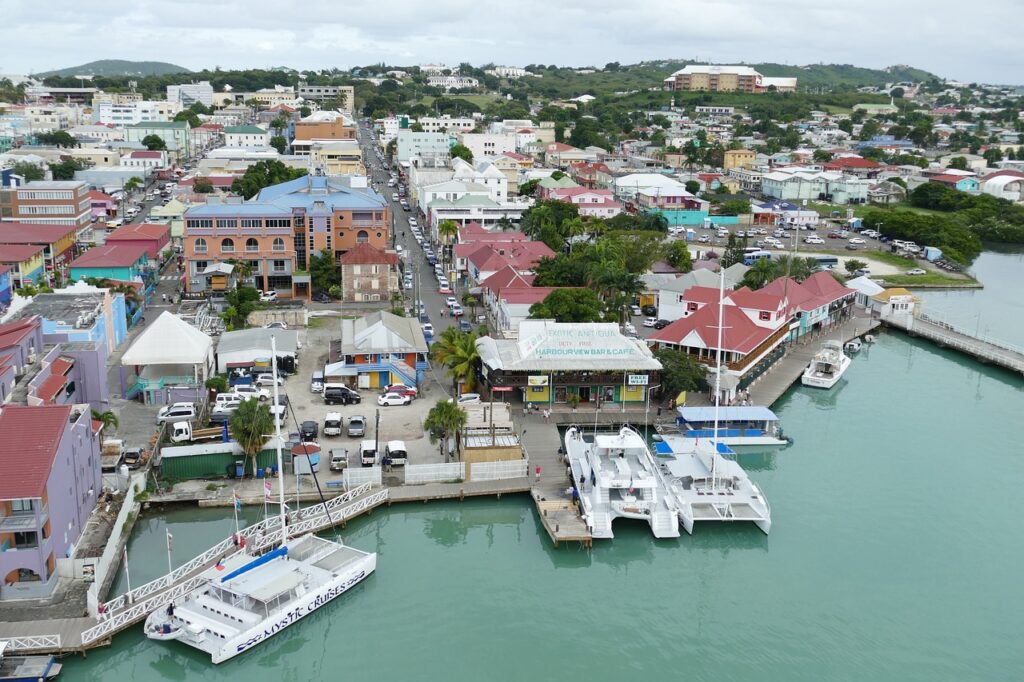 Hotels in St. John's
St. John's: As the capital city, St. John's is a bustling hub with plenty of historical sites, shops, and restaurants. You'll find a range of accommodation options, from luxury hotels to budget-friendly inns.
Luxury: Carlisle Bay is a stunning beachfront resort with all-inclusive options.
Mid-Range: Heritage Hotel offers comfortable rooms and a central location.
Budget: Connie's Comfort Suites provides affordable accommodations with self-
catering options.
4. Dickenson Bay – Pristine Beach Bliss
Dickenson Bay Beach
Located on the island's northwest coast, Dickenson Bay boasts a breathtaking beach with crystal-clear waters. It's an ideal spot for swimming, sunbathing, and water sports.
Beachfront Resorts
Dickenson Bay: This area is known for its beautiful beaches and water sports activities. It's a great choice for those seeking a relaxing beach vacation.
Choosing the Right Area for You
When deciding where to stay in Antigua, consider your preferences and interests. Are you a beach enthusiast, history buff, or someone who enjoys city life? Each area offers a unique experience, so choose the one that resonates with you.
Factors to Consider
Budget: Determine your budget for accommodation.
Activities: Consider the activities you want to indulge in.
Proximity: Check how close your chosen area is to attractions and the beach.
Local Cuisine: Explore the island's culinary delights.
Adventures: Research available adventures, from snorkeling to hiking.
Where to Stay in Antigua – Budget Options
Affordable Accommodations
If you're looking to explore Antigua on a budget, fear not. The island offers a variety of guesthouses and budget-friendly hotels like the Paige Pond Country Inn and the Catamaran Hotel.
Where to Stay in Antigua – Luxury Retreats
Opulent Resorts
For those seeking an opulent experience, Antigua has an array of luxury resorts such as Hermitage Bay and Carlisle Bay. These lavish retreats provide top-notch service and unforgettable vistas.
Making the Most of Your Stay
To make the most of your Antigua adventure, don't miss out on the local cuisine. Savor the flavors of the island at local restaurants and beachside eateries. Engage in thrilling activities, from exploring the rainforests to sailing the turquoise waters.
Conclusion
Antigua offers an array of experiences, from pristine beaches and historic sites to vibrant city life. Your choice of where to stay can enhance your visit, ensuring you experience the best of this Caribbean gem. Enjoy the warmth of the locals, the beauty of the landscape, and the magic of Antigua's culture.
Frequently Asked Questions
1. Is Antigua safe for tourists?
Antigua is generally considered safe for tourists. However, like any travel destination, it's essential to take standard safety precautions.
2. What is the best time to visit Antigua?
The best time to visit Antigua is during the dry season, which typically spans from December to April, when the weather is pleasant and rainfall is minimal.
3. Are there all-inclusive resorts in Antigua?
Yes, there are several all-inclusive resorts in Antigua, offering convenience and an array of amenities.
4. Do I need a visa to visit Antigua?
Citizens of many countries do not require a visa for short visits to Antigua. Check with the Antiguan embassy or consulate in your country for specific visa requirements.
5. What are the must-visit attractions in Antigua?
Must-visit attractions in Antigua include Nelson's Dockyard, Shirley Heights, Half Moon Bay, and the stunning beaches that line the island's coast.