If you're planning a trip to Havana, Cuba, one of the first things you need to consider is where to stay. Havana is a vibrant city with a rich history and culture, and there are several neighborhoods and accommodations to choose from. In this guide, we'll take you through the best places to stay in Havana, from the heart of Old Havana to the more tranquil suburbs. Let's dive in and discover your ideal Cuban getaway.
Introduction
Havana, the capital of Cuba, is a city known for its stunning architecture, lively music, and warm, welcoming people. To make the most of your visit, it's essential to choose the right neighborhood and accommodation. We'll help you navigate the options, ensuring you have an unforgettable stay.
1. Old Havana: Where History Meets Modernity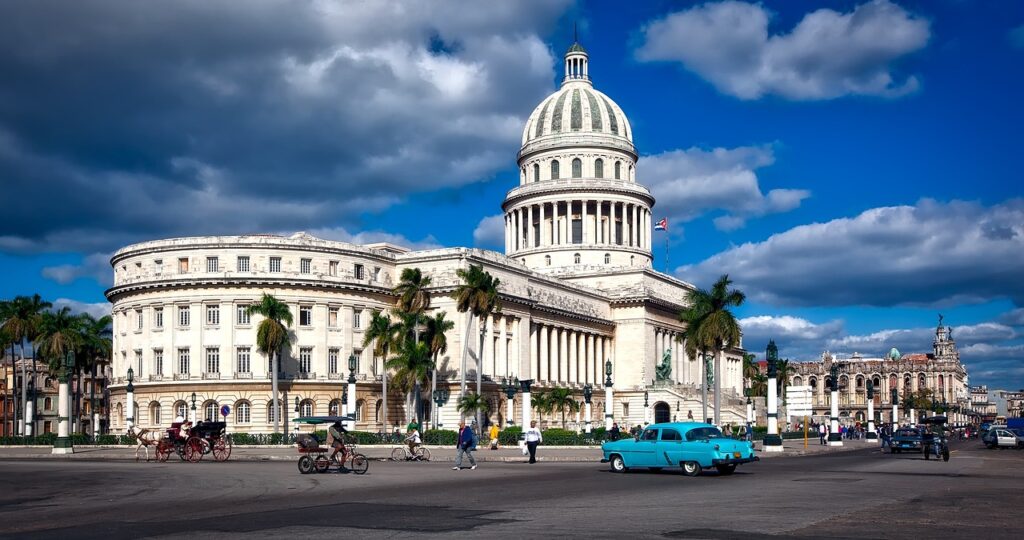 When you step into Old Havana, or "Habana Vieja" as the locals call it, you'll feel like you've traveled back in time. This UNESCO World Heritage site is a treasure trove of history, culture, and architecture. Here, you'll discover a captivating blend of the past and present.
Exploring Old Havana
Old Havana is a living museum, with its narrow cobblestone streets, colorful colonial buildings, and lively plazas. Strolling through this area is like taking a journey through Cuba's rich history. Here are some must-see attractions:
1. El Capitolio
This iconic building resembles the U.S. Capitol in Washington, D.C. It's a stunning example of neoclassical architecture and is now home to the Cuban Academy of Sciences.
2. Plaza de Armas
The oldest square in Havana, this charming spot is surrounded by historic buildings and is an ideal place to browse for rare books and antiques at the open-air book market.
3. Cathedral of Havana
The baroque and neoclassical design of this cathedral is a sight to behold. Climb the tower for panoramic views of Old Havana.
4. Museo de la Revolución
Housed in the former Presidential Palace, this museum tells the story of Cuba's revolutionary history. You'll find artifacts, photographs, and even the yacht Granma, used by Fidel Castro during the revolution.
5. Malecón
This iconic seawall and promenade stretch for 8 kilometers along the coast. It's a popular spot to take a leisurely evening stroll while watching the sunset over the ocean.
Accommodation Options
Choosing the right place to stay in Old Havana can enhance your experience. Here are some options to consider:
1. Hotel Saratoga
This elegant hotel is known for its colonial charm and is located near key attractions like the Capitolio and the Gran Teatro de la Habana.
2. Casa Particulares
For a more intimate experience, consider staying in a "Casa Particular." These are private homes that offer rooms for rent. You'll get a taste of Cuban hospitality and culture.
3. Hotel Nacional de Cuba
A true icon of Havana, this historic hotel has hosted celebrities and dignitaries for decades. Its beautiful gardens and stunning views of the Malecón make it a top choice.
Whether you're wandering through historic streets, sipping on a mojito in a quaint café, or dancing to the rhythms of Cuban music, Old Havana promises an unforgettable experience that will transport you to a bygone era.
RELATED ARTICLE:
2. Vedado: The Heart of Havana
Vedado is a dynamic and modern neighborhood situated in the heart of Havana. This district stands in stark contrast to the historic charm of Old Havana, offering a glimpse into Cuba's contemporary culture and lifestyle. Here's a closer look at what Vedado has to offer:
Things to Do in Vedado
Vedado is a hub of activity, and there's no shortage of things to see and do here:
1. Revolution Square (Plaza de la Revolución)
This massive square is an iconic symbol of Cuba. It features the towering José Martí Memorial and is often the site of important political and cultural events.
2. John Lennon Park (Parque Lennon)
A quirky tribute to the legendary Beatles musician, this park boasts a bronze statue of John Lennon sitting on a bench. It's a popular spot for photos and relaxation.
3. La Rampa
This bustling street is the epicenter of Vedado's nightlife. You'll find a vibrant mix of bars, restaurants, and clubs here. It's the perfect place to enjoy live music and dance the night away.
4. Fábrica de Arte Cubano (FAC)
For art enthusiasts, FAC is a must-visit. This multidisciplinary arts center showcases contemporary Cuban art, music, dance, and more.
5. Malecón
While the Malecón stretches along much of Havana's coastline, Vedado's section offers stunning views of the ocean. It's a fantastic spot for an evening walk and watching the waves crash against the seawall.
Accommodation Choices
Vedado offers a wide range of accommodation options to suit various budgets and preferences:
1. Hotel Capri
This iconic hotel, once a hotspot for mobsters in the 1950s, has been beautifully restored. It offers comfortable rooms and a rooftop pool with panoramic views of the city.
2. Hotel Habana Riviera
With its mid-century modern architecture and oceanfront location, this hotel is a true gem. You can enjoy the beautiful beach and the historic vibes.
3. Vedado Airbnb Listings
For a more local experience, consider renting an apartment or room through Airbnb. This allows you to live like a Habanero and explore Vedado at your own pace.
Vedado's blend of contemporary culture, historic landmarks, and vibrant nightlife make it a fantastic place to stay in Havana. Whether you're exploring revolutionary history at Revolution Square or dancing the night away on La Rampa, Vedado has something for everyone.
3. Miramar: Luxury by the Sea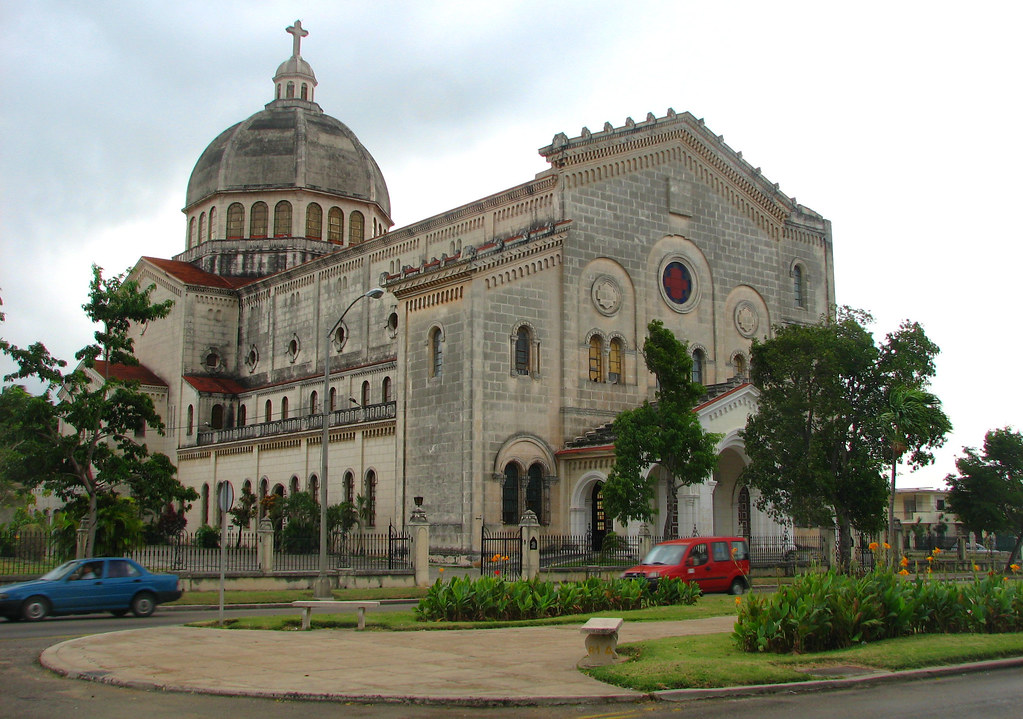 If you're seeking a luxurious and tranquil escape in Havana, look no further than Miramar. This upscale neighborhood, nestled by the sea, offers a taste of opulence and relaxation that's perfect for travelers looking to indulge in the finer things in life.
Miramar Attractions
Miramar is renowned for its upscale lifestyle and leisurely pursuits. Here are some attractions and activities you can enjoy in this elegant district:
1. Fine Dining
Miramar boasts some of Havana's most upscale restaurants. Savor exquisite Cuban and international cuisine in elegant settings.
2. Golf at Club Habana
Golf enthusiasts will appreciate the Club Habana golf course, where you can enjoy a round of golf against the backdrop of the Caribbean Sea.
3. Art Galleries
Explore the art scene in Miramar by visiting its numerous art galleries and studios. You'll find a wealth of contemporary Cuban art on display.
4. Beautiful Beaches
While Havana's city center may lack pristine beaches, Miramar makes up for it. Spend your days lounging on the sandy shores and soaking up the sun.
5. Palacio de Convenciones
This convention center hosts various events, exhibitions, and conferences, making it a hub for business travelers.
Upscale Lodging
Miramar offers an array of luxurious accommodations that cater to travelers with discerning tastes. Here are some options to consider for your stay in this elegant neighborhood:
1. Meliá Habana
This 5-star resort is renowned for its lavish amenities and stunning sea views. Enjoy a relaxing spa, fine dining, and impeccable service.
2. Hotel Copacabana
This historic hotel has hosted famous guests like Al Capone. It's known for its retro charm and beautiful oceanfront location.
3. Villa Rentals
For a more private and exclusive experience, consider renting a villa in Miramar. Many villas come with private pools and gardens, offering a secluded retreat.
Miramar's combination of luxury, tranquility, and proximity to the sea makes it a haven for those looking to unwind in style. Whether you're indulging in gourmet dining, practicing your swing on the golf course, or simply basking in the beauty of the beaches, Miramar promises an unforgettable escape in Havana.
4. Centro Havana: A Taste of Authenticity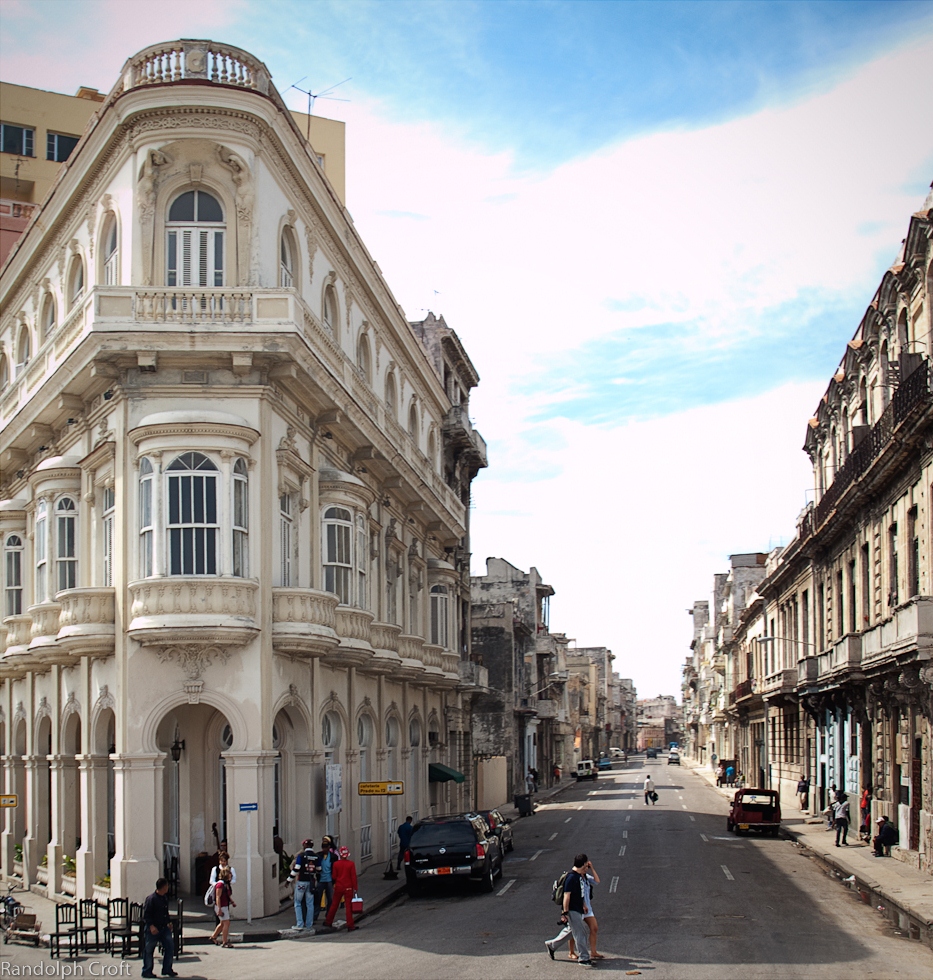 Centro Havana, also known as Central Havana, is a bustling and authentic neighborhood that provides visitors with a genuine Cuban experience. Unlike the more touristy areas of the city, Centro Havana offers a glimpse into the daily life of the locals and is an excellent choice for travelers seeking an immersive cultural experience.
Immersing in Local Life
Centro Havana is a melting pot of Cuban culture, where you can truly immerse yourself in the rhythms of everyday life:
1. Street Life
Take a leisurely stroll through the neighborhood's streets and witness Cubans going about their daily routines. You'll encounter lively street markets, street food vendors, and residents engaged in friendly conversations.
2. Malecón
Like the rest of Havana, Centro Havana also has its section of the famous Malecón. Here, you can enjoy the ocean breeze, watch fishermen casting their lines, and witness locals socializing by the seawall.
3. Music and Dance
Music is an integral part of Cuban life, and you'll find plenty of opportunities to listen to live music and even join in on the dancing at local clubs and bars.
4. Murals and Street Art
Centro Havana is adorned with colorful murals and street art, reflecting the neighborhood's vibrant spirit and artistic expression.
5. Historical Sites
Despite its bustling atmosphere, Centro Havana is home to several historical sites, including the impressive Martí Theater and the iconic Revolution Square.
Budget-Friendly Stays
Centro Havana offers budget-conscious travelers a range of affordable accommodation options:
1. Hostal Valencia
This charming guesthouse has a rich history and provides cozy rooms with a local touch. It's an excellent choice for travelers looking for an authentic Cuban experience.
2. Casa Yolanda
Another budget-friendly option is to stay in a "Casa Particular" like Casa Yolanda, where you can rent a room in a Cuban family's home. It's an excellent way to connect with locals and learn about their way of life.
3. Hostels
Centro Havana also has a few budget-friendly hostels that offer dormitory-style accommodation for backpackers and solo travelers.
Centro Havana's authenticity and lively atmosphere make it a unique and rewarding place to explore in Havana. Whether you're sampling street food, dancing to the sounds of salsa, or simply observing daily life, Centro Havana offers a genuine taste of Cuba.
4 IMPORTANT THINGS TO KNOW BEFORE VISITING CUBA
Absolutely! Before embarking on your journey to Cuba, there are several important things you should be aware of to ensure a smooth and enjoyable trip. Here are four crucial points to consider:
1. Visa and Entry Requirements
Visa for Tourists: Most travelers to Cuba need a tourist visa, also known as a tourist card. These are typically available through Cuban embassies or online platforms. Make sure to check the specific requirements for your country of residence.
Health Insurance: Cuba requires all visitors to have valid health insurance that covers medical expenses during their stay. Some airlines include this in the price of your ticket, so check with your carrier. If not, you may need to purchase insurance upon arrival at the airport in Cuba.
2. Currency and Payments
Dual Currency System: Cuba operates on a dual currency system: the Cuban Convertible Peso (CUC) and the Cuban Peso (CUP). Tourists mainly use CUC, while locals use CUP. Be sure to exchange your currency to CUC at official exchange offices (CADECA) or banks.
Limited Credit Card Usage: Credit and debit cards issued by U.S. banks may not work in Cuba due to trade restrictions. It's advisable to carry cash in euros, Canadian dollars, or other widely accepted currencies and exchange them to CUC in Cuba.
3. Internet and Communication
Limited Internet Access: Internet access in Cuba is limited and can be expensive. While Wi-Fi is available in hotels and certain public areas, it's not as widespread as in many other countries. Consider purchasing internet cards for access at designated Wi-Fi spots.
Mobile Roaming: Check with your mobile carrier regarding international roaming in Cuba. It can be costly, so consider purchasing a local SIM card if you need data and phone service during your stay.
4. Cultural and Social Etiquette
Respect Local Customs: Cubans are known for their warm hospitality. It's polite to greet people with a smile and engage in friendly conversations. Be respectful of local customs and traditions, such as asking permission before taking photos of people.
Learn Basic Spanish Phrases: While some Cubans speak English, it's helpful to know basic Spanish phrases. This can enhance your experience and make communication easier.
Tipping: Tipping is customary in Cuba, and it's appreciated by service workers who often rely on tips as a significant part of their income. Be prepared to tip at restaurants, bars, and for other services.
By keeping these key points in mind, you can ensure a more enjoyable and hassle-free trip to Cuba. Embrace the unique culture, stunning landscapes, and warm hospitality of this captivating island nation.
5 Unique FAQs
Certainly! Here are five frequently asked questions (FAQs) about Havana:
1. Is Havana Safe for Tourists?
Havana is generally considered safe for tourists. However, like any major city, it's essential to exercise caution and be aware of your surroundings. Petty theft can occur, so keep an eye on your belongings, avoid displaying valuable items, and use secure transportation options. As a rule of thumb, stay in well-traveled areas, especially at night.
2. What's the Best Time to Visit Havana?
The best time to visit Havana is during the dry season, which runs from November to April. During these months, you'll encounter pleasant weather with lower humidity and minimal rainfall. This is ideal for exploring the city's outdoor attractions and enjoying its vibrant street life.
3. Do I Need a Visa to Visit Havana?
Most travelers to Havana require a tourist visa or tourist card to enter Cuba. The specific requirements and application process may vary depending on your nationality. It's essential to check with the Cuban embassy or consulate in your home country or the airline you're using for the most up-to-date visa information.
4. What's the Currency Used in Havana?
Havana operates on a dual currency system. The Cuban Convertible Peso (CUC) is the primary currency used by tourists, while the Cuban Peso (CUP) is the local currency. Most transactions for tourists are conducted in CUC, which is roughly equivalent to the U.S. dollar. It's advisable to exchange your currency for CUC upon arrival in Cuba.
5. How Can I Access the Internet in Havana?
Internet access in Havana can be limited and expensive. Most hotels offer Wi-Fi access, but it's often at a premium cost. You can purchase internet cards at ETECSA (Cuba's telecommunications company) offices or at some hotels. These cards provide a set amount of internet time and can be used at designated Wi-Fi spots throughout the city.
Keep in mind that connectivity may not be as reliable or fast as you're accustomed to, so plan accordingly.
These FAQs should help you navigate your trip to Havana more effectively and ensure a more enjoyable experience in this captivating Cuban city.
CONCLUSION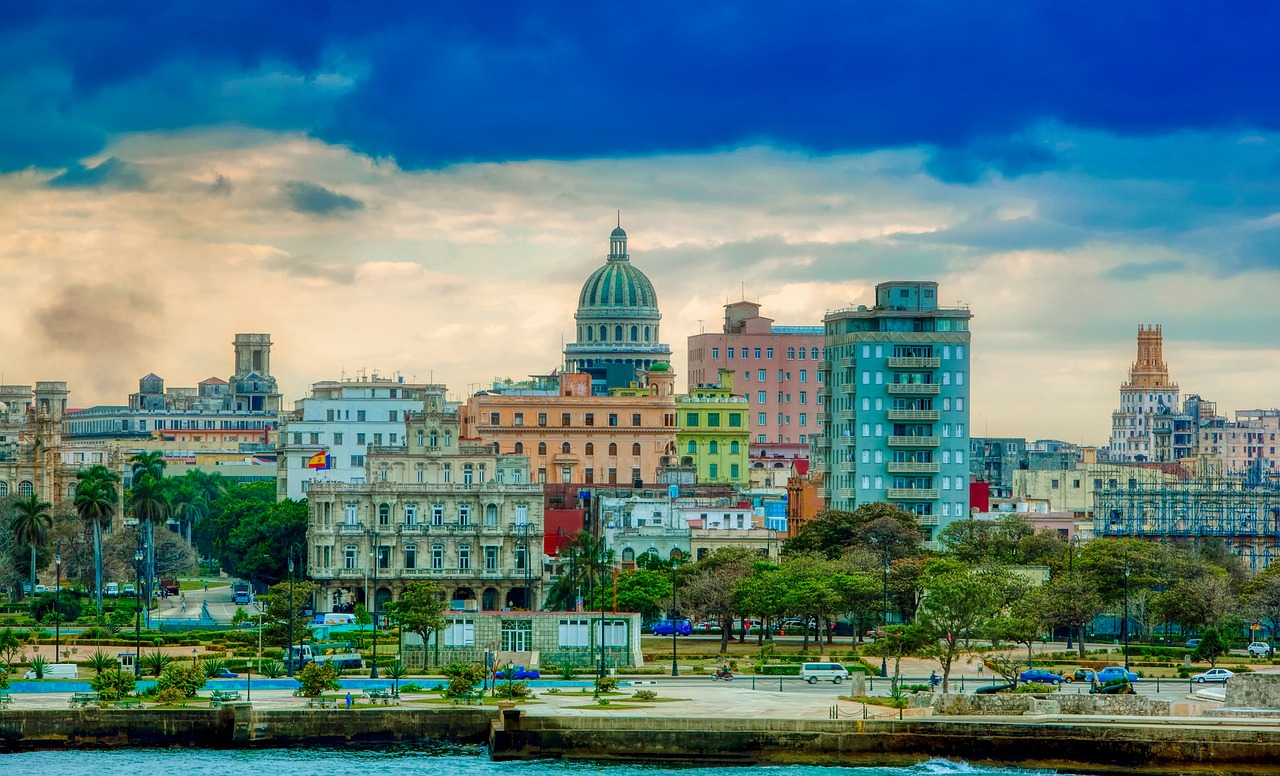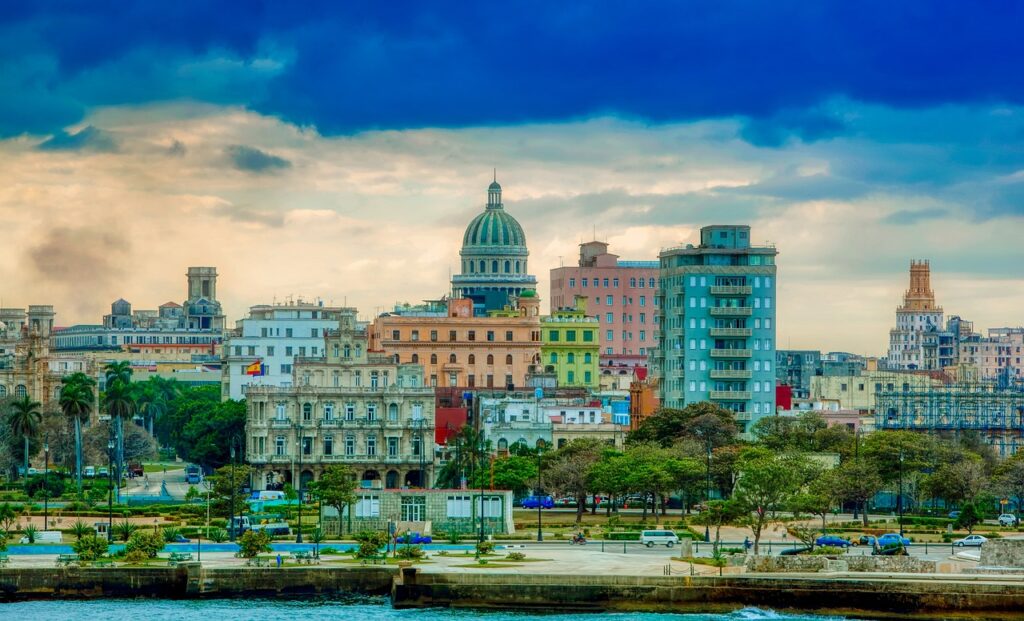 In conclusion, Havana, the capital of Cuba, is a city that offers a rich tapestry of history, culture, and vibrant life. Whether you choose to explore the historic streets of Old Havana, indulge in the luxury of Miramar, immerse yourself in the authenticity of Centro Havana, or enjoy the modernity of Vedado, Havana has something to offer every traveler.
Before you embark on your journey to this enchanting city, remember to:
Ensure you have the necessary visa and health insurance.
Familiarize yourself with the currency system and have enough cash on hand.
Be prepared for limited internet access and consider purchasing internet cards.
Embrace the local culture, learn some basic Spanish phrases, and respect customs and traditions.
Keep safety in mind and take precautions to protect your belongings.
Havana is a place where you can experience the charm of a bygone era while savoring the vibrant energy of today. It's a city of music, art, history, and warm hospitality, and your visit is sure to be an unforgettable adventure. So, pack your bags, explore the neighborhoods, enjoy the cuisine, and dance to the rhythms of Havana – a city that will capture your heart and leave you with lasting memories.