Best hotels copenhagen denmark :
Copenhagen is the capital of Denmark and also the largest city in the whole country. It is the perfect destination if you are looking for interesting food, rich history, incredible castles and architecture, as well as beautiful canals and streets with lots of shops and pubs.Hotels Stay in Copenhagen
Now that you've booked your flights and getting ready for your next vacation, there's one more thing to discover: where to stay in Copenhagen, of course!
It is true that Copenhagen is not a big city, but there are still some very interesting and unique areas that offer a very different experience depending on what type of traveler you are. This city is divided into 10 official districts, which are then further divided into smaller districts. From beautiful Indre By, which is essentially the city center, to the extraordinary Nyhavn harbor, there are plenty of areas to choose from!
But choosing the perfect place to stay can be difficult, especially for first-time visitors. And that's exactly why I created this comprehensive guide that will tell you everything you need to know about accommodation in Copenhagen.
Note: Another real fact is that Copenhagen is not cheap. Moreover, it is one of the most expensive cities in all of Europe! That doesn't mean you don't have cheap hostels for you, but it does mean that I highly recommend that you book your accommodation as early as possible. The sooner the better, because prices never go down here!
1. Indre By / Copenhagen Old Town
If you are a traveler looking for a hotel in central Copenhagen, Indre By (also known as Copenhagen Center or Copenhagen Old Town) is for you. Indre literally means 'downtown' so you can't be more central than that! By the way, the pronunciation is a little different than you expected, so if you want to learn how to say it, this recording will make it easier for you!
From here you can easily reach places like Rosenborg Castle, Amalienborg Castle or Christiansborg Palace.
It is not only the oldest district in Copenhagen, with a real medieval atmosphere and the place where you can visit the famous museum and churches, but also the best place if you want to shop in the main shopping streets from Copenhagen, Strøget and Købmagergade. or try the best clubs and restaurants.
If you think Indre By is for you, here are the best hotels to choose from: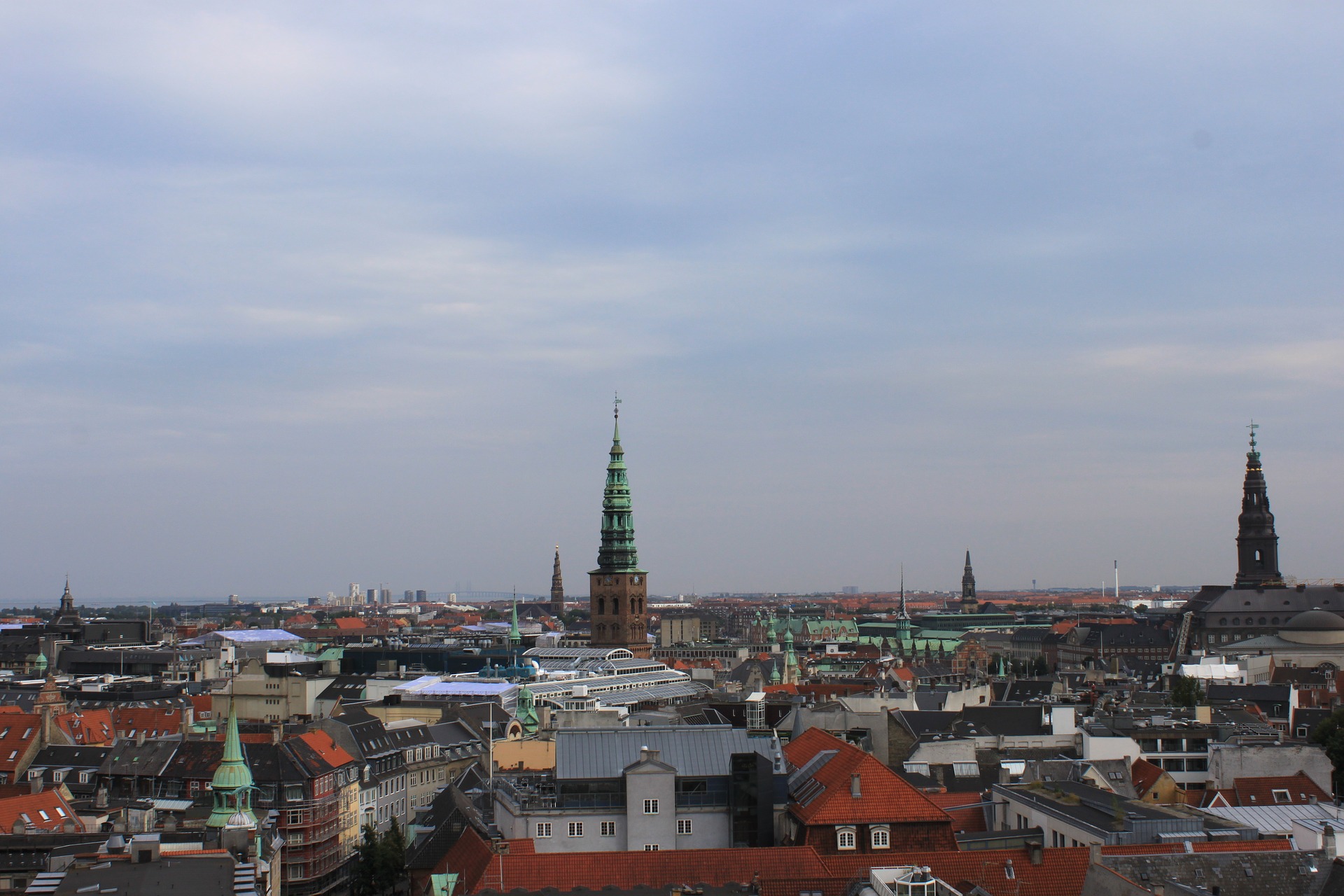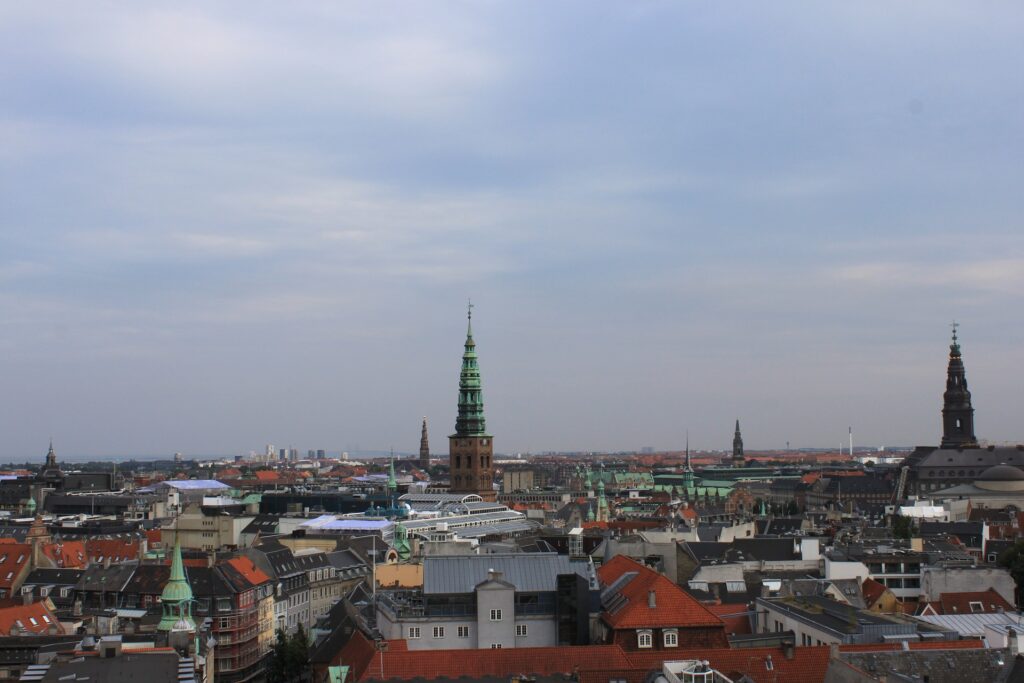 Luxury STAY
Nobis Hotel Copenhagen – Fancy traveling in style and pampering yourself like Danish royalty during your stay in Copenhagen, Denmark? Don't worry, have I got the perfect place for you? This is one of the best 5 star hotels in Copenhagen, housed in a beautiful historic building dating back to 1903 and waiting for you with everything you need.
Scandic Palace Hotel – This beautiful hotel is located in the heart of the city and awaits you with 4 star service for all customers! It is within walking distance of Tivoli Gardens and the Strøget shopping street which is just fantastic!
Copenhagen Marriott Hotel – This is one of the best hotels in Copenhagen. I highly recommend booking a room here if you want to enjoy 5 star treatment that includes free WiFi, harbor views, onsite restaurant and much more.
Middle Budget
Ibsens Hotel – Looking for great hotels in central Copenhagen that offer great value? Look no further, it's perfect for your vacation in Denmark. It is located near a train and metro station, so we are talking about convenience here
Urban House Copenhagen by MEININGER – This great hotel is centrally located and you will love it. The rooms are clean and modern and are perfect for a good night's sleep after a full day of exploring the city.
Budget Stay
Steel House Copenhagen: Traveling on a tight budget, but still want to be within walking distance of the city's most popular sights? Don't worry, I'll take care of you! This beautiful, modern hostel is the definition of 'industrial chic' and offers all the facilities and amenities you need.
Copenhagen Downtown Hostel – If you can't find the perfect hostel in this area, here's one for you! The whole environment here is super comfortable and the rooms are very clean. In addition, the staff are very friendly and helpful and can even organize tours for you if you request.
2. Nyhavn Harbour
Nyhavn is also called Porto Novo and, in fact, it is a port surrounded by beautiful colorful buildings and many charming cafes. Nyhavn is very close to Indre By, the city center, so you'll always be close to the center of the action! As for accommodation, you will find something to satisfy all types of budgets. Plus, if you choose to stay here, you'll be a short walk from Christianshavn, Christiania, Refshaleøen and Holmen, some of the most beautiful areas in Copenhagen!
Curiosity: This area is also home to the famous author Hans Christian Andersen, so here you will find the beautiful statue of the Little Mermaid!
Being the most touristic place in Copenhagen, you can expect hotels and restaurants to be a bit pricey, but it is certainly a trendy place where you can enjoy a good Danish beer on the water.
That said, here are the best hotels I could find in this part of town: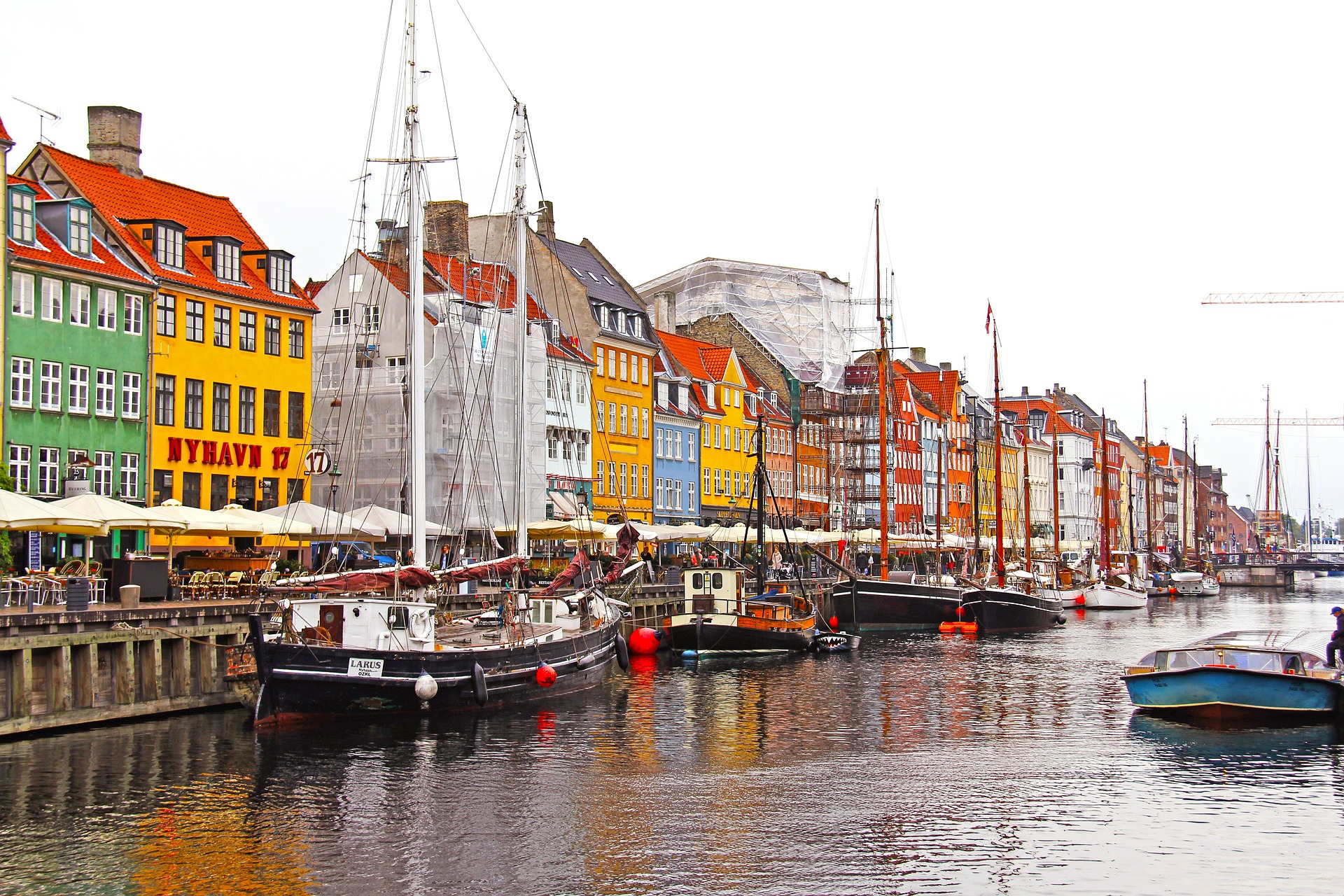 Luxury Stay
71 Nyhavn Hotel – If you are looking for a great hotel by the sea, I am here to recommend one of the best there is. This gorgeous property has amazing reviews and facilities, like free Wi-Fi, delicious breakfast, and stunning views.
Hotel Sanders – This hotel offers excellent service that will make you feel pampered in one of the most beautiful areas of the city! Count on 5-star service, including access to a rooftop veranda and an on-site restaurant that serves delicious food!
Middle Budget
Hotel Bethel – Do you want a good and valuable hotel in this tourist area? So read on! This hotel is very charming and has a very convenient location, close to the main attractions you want to visit. The rooms are simple, but very clean and welcoming.
Hotel SKT. Annæ: if you are looking for a pleasant and clean environment, a treat awaits you! This 4 star hotel is very central, but is located on a quiet street, so you don't have to worry about noise. The best? The terrace for sure!
Budget Stay
Generator Hostel Copenhagen – Finding affordable accommodation in this extremely popular part of Copenhagen, Denmark is almost an impossible task. But even so, I found a great option for you! This beautiful hostel is close to several restaurants and cafes and awaits you with everything you need for a pleasant stay.
3. Vesterbro
Located very close to Tivoli Gardens and west of Central Station, Vesterbro is the old red light district and now a place full of trendy bars and restaurants, vintage shops, trendy hotels, art galleries and more. of restaurants. Which can only mean one thing: you will never get bored in this part of town, I assure you!
This neighborhood never sleeps, so during the day you can spend your time on Værnedamsvej (a charming shopping street) and enjoy the many world-class restaurants and galleries that surround it. During the night you can visit the many nightclubs that you will find there, such as the Vega Live Music Venue.
However, I must warn you not to spend too much time sleeping there and enjoying the sound of electronic music. Are you ready for this? If the answer is yes, then this is the best accommodation option in the area: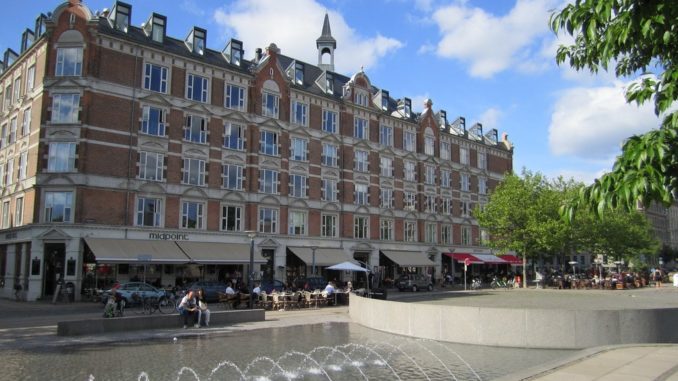 Luxury Stay
Andersen Boutique Hotel Copenhagen – Looking for a great place to stay in Vesterbro, very close to Tivoli Gardens? You have found the right path! This wonderful boutique hotel is just 200 meters from Copenhagen Central Station, which I consider an incredible bonus.
Tivoli Hotel Copenhagen – This is another great option in Vesterbro, very close to Tivoli Gardens and all the other interesting places in this beautiful area. The property awaits you with 4-star service, free Wi-Fi, 3 restaurants and more. What else could you wish for ?!
Middle Budget
Absalon Hotel Copenhagen – If you want to be close to Central Station and Tivoli Gardens and not spend a lot of money on accommodation, I have the right solution for you! This 4-star hotel offers a delicious Scandinavian breakfast every morning, as well as clean, modern rooms.
Carlton Guldsmeden – Here's another great option for Vesterbro, in case you haven't found the perfect place to stay yet. This one has great reviews and comfy beds, plus organic toiletries and a breakfast!
Budget Stay
Annex Copenhagen – Searching for cheapest hotels in Copenhagen, Denmark? Well I have some great news! This impressive hotel in Vesterbro, next to Tivoli Gardens, is one of the best options. It's colorful, clean and the staff are very friendly.
Woodah Hostel – This is another great budget option for those looking for hotels in central Copenhagen with unbeatable prices. This hostel is modern, clean and is just 7 minutes from the train station. Excellent, right?
4. Nørrebro
From luxury hotels and Michelin-starred restaurants to budget inns and food courts, independent shops and boutiques, you'll find everything you want in this neighborhood!
Do you need inspiration for this area? Well, if you are looking for places to eat then head to Jægersborggade, a street that has all kinds of delicious food, including lots of plant-based dishes, even plant-based sausages!
This is another neighborhood where you will have many interesting places to visit, such as museums, art galleries and more. For example, the Nørrebro Theater is located in this neighborhood and hosts some of the best musicals and plays in town. Another important cultural point here is the cemetery of Assistens, the place where author Hans Christian Andersen is buried.
Enough talk, let us see which of the best hotels you can choose from Nørrebro: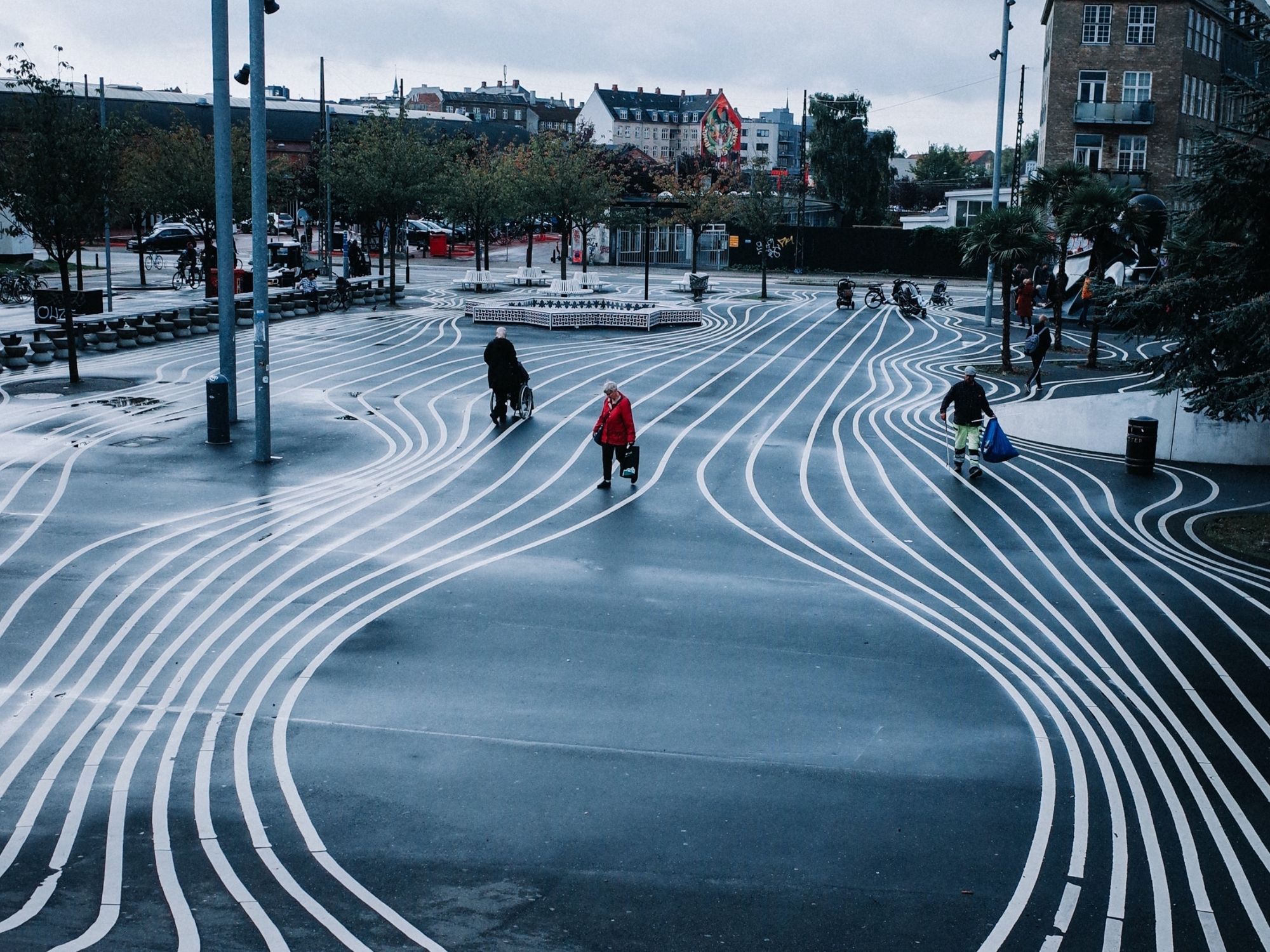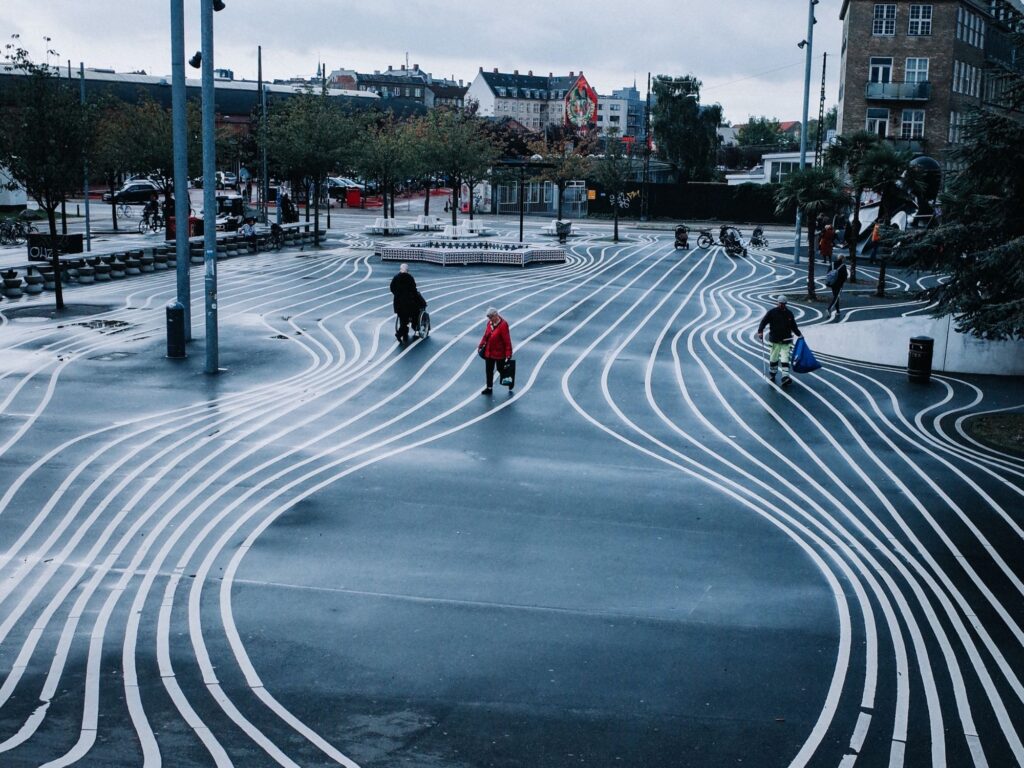 Luxury Stay
Kapelvej Apartments: If you are looking for a luxurious and comfortable stay, look no further than this apartment! I totally recommend it to anyone looking for great city views, free wifi, nice decor, and very serious and friendly staff.
Hotel Nora Copenhagen: another great option in this area where you will receive a lot! This 3-star hotel has free Wi-Fi, clean rooms and a free beer and bottle of water on arrival, isn't that amazing?
Middle Budget
Sleep in Heaven – this is a great, affordable hostel that all guests will love! They have an on-site restaurant where a delicious breakfast can be served and there is a happy hour that takes place daily at the bar or in the beer garden. Is it unbelievable?
Rye115 Hotel – If you want to stay in style while on vacation in Denmark, this is the place for you! This hotel is modern and very comfortable and has everything you need for an intermediate stay in this beautiful area. If you have requirements, the staff can even provide you with suggestions and tour suggestions!
Budget Stay
a&o Copenhagen Nørrebro – Looking for a super cheap place to stay in the Nørrebro area? Well, you just found it! This amazing hotel has very comfortable and clean rooms, an onsite bar and even a kitchen that you can use.
Urban Camper Hostel – I end my list of recommendations in this great neighborhood with this great hostel housed in a beautiful building. The best thing about it all? You have the choice between a few tent-shaped rooms for a unique experience!
5. Christianshavn
In case you are looking for a bit of romance, even though it is close to the city center, I cannot recommend Christianshavn more. It really is one of the coolest neighborhoods in the world!
As you walk around this neighborhood, you'll be happy to see that you're surrounded by some of the city's most interesting restaurants, as well as trendy boutiques and cafes. Oh, by the way, this island is also home to Freetown Christiania (also known as Christiania), a unique part of the city!
If you are as satisfied with Christianshavn as I am, check out the hotels I have selected for you below: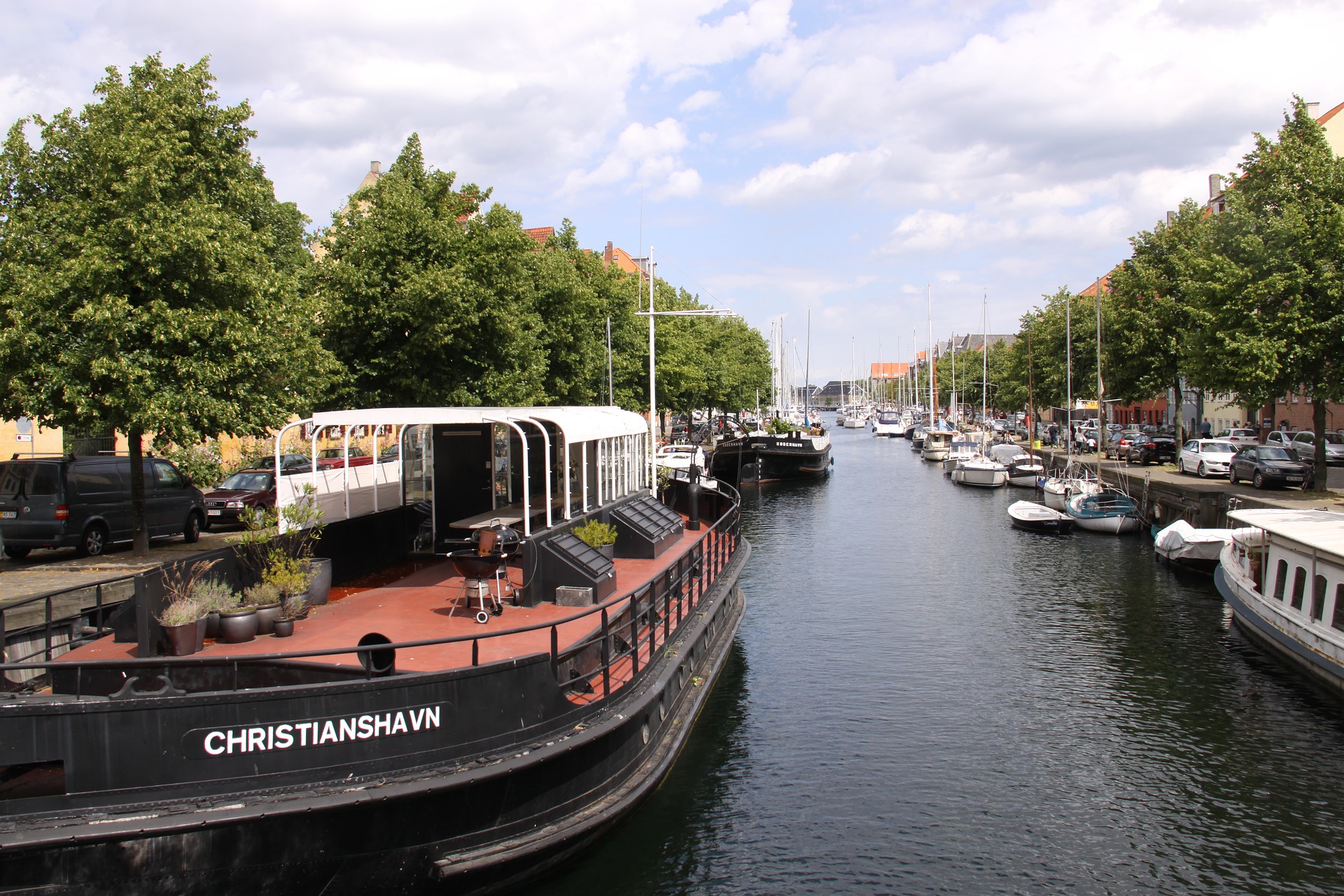 Luxury Stay
Cozy apartment in Christianshavn, Copenhagen – if you want to pamper yourself in this beautiful and unique area, you have come to the right place, my friend! This place offers a suite style apartment that includes everything you need for a pampered stay, including a kitchenette and a dishwasher!
Hotel CPH Living – This is another luxury property that will make you feel right at home, only better! This is actually a hotel boat which provides an unforgettable experience so be sure to check out and look at the photos, it's awesome!
Middle Budget
Prinsessegade 52 – This impressive 3 bedroom, 1 bathroom apartment is perfect for a larger group of people. The decor is simple, but very tasteful and they also have a kitchen and of course free wifi!
Room in Christianshavn, the heart of Copenhagen – As Christianshavn is such a special place in the city, it was hard to find another mid-range hotel for you, so I chose an Airbnb! I'm sure you'll love it, it's basically a super adorable cozy room!
Budget Stay
Esben Juhls Room – If you want to stay on a budget in this great area, you're in luck! This homestay is ideal if you want to save a few cents on accommodation, while still being in the heart of Christianshavn. Comfortable and inexpensive!
Danhostel Copenhagen City: If you haven't found the perfect budget accommodation for your stay, you still have opportunities! This beautiful and clean hostel is perfect for that, as it offers city views, an onsite bar and a super friendly atmosphere.
6. Østerbro
Østerbro is definitely my recommendation for anyone traveling with their family and kids as it is a more relaxed part of town despite being within walking distance of major attractions.
If you choose to stay here you can be sure to be surrounded by a number of excellent restaurants, cafes and bars, as well as lush green parks and independent shops.
In short, if you are looking for a real Danish experience, I highly recommend this region. With that said, here are my carefully selected top accommodation options in Østerbro: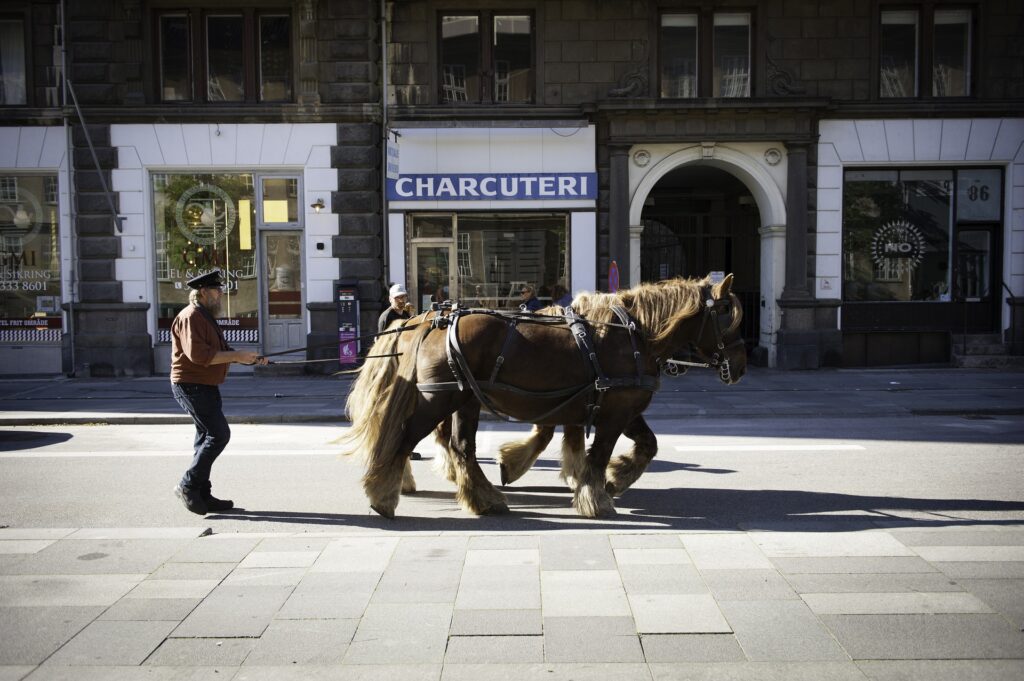 Luxury Stay
STAY Seaport – If you want water at your feet, this is the place for you, trust me! This wonderful apartment is really special and has one of the most beautiful Scandinavian designs in existence. Be sure to book for an unforgettable vacation!
Adina Apartment Hotel Copenhagen – If you want to be within walking distance of lots of restaurants and cafes and enjoy the local atmosphere, this is the place for you! The breakfasts are delicious, the staff are friendly and the rooms are immaculate – nothing more to add!
Middle Budget
Babette Guldsmeden: This beautiful 4-star hotel is close to a park and is located right in the heart of this beautiful part of town. Probably the best is the terrace, perfect for breakfast! There's no need to add the organic bistro-style dishes served here too!
Rye115 Hotel – Do you want good-value accommodation in this area? Well this hotel is all you want and more. It is ideal if you want a peaceful environment and a place that increasingly offers a delicious breakfast. Are you already convinced?
Budget Stay
Engelsted Guesthouse – Traveling on a budget? Dont want to spend a lot of money on hosting? You are in the right place! It is a very nice family home, located in a quiet and safe neighborhood. You will certainly enjoy the beautiful kitchen and the patio – some of the great perks of staying here!
Best Hotels Near The Copenhagen International Airport
Copenhagen Kastrup International Airport (CPH) is the city's main airport and is located just 8 km from the city center, about 15 minutes by car. Even though the airport is so close to the city, if you are on a business trip or have a very early / late flight, booking a night as close to the airport as possible can be a very smart choice, you will save money. a beautiful dream!
If you want to do that, here are the best hotels in Copenhagen near the airport that I could find:
Clarion Hotel Copenhagen Airport – This is my recommendation for travelers who want to stay in luxury while still being close to the airport. This 4 star property is directly connected to Terminal 3, so you literally can't get anywhere near that.
Crowne Plaza Copenhagen Towers – If you are looking for a mid price option, I can definitely recommend this one. They offer 4-star service at great prices and have free Wi-Fi and an excellent on-site restaurant.
Sleepcph – Don't worry, I have a great recommendation for anyone traveling on a budget! This friendly hostel offers everything you need for a perfect sleep close to the airport. And it's only 4.5 km away!
Travel Insurance
The most important advice I can offer is to buy good travel insurance. Travel insurance protects you against illness, injury, theft and cancellations. This is full protection in the event of a problem. I never travel without it, as I have had to use it several times in the past. You can use the widget below to find the policy that's right for you:
Disclaimer: Please note that some of the links below are affiliate links on this page, and at no additional cost to you, we will earn a small commission for a sale generated through the website. We just suggest the things we really use ourselves and never accept useless sponsored crap. Thank you so much for supporting.