MALDIVES RESORTS :
Maldives, a country that shall exorcise ennui from individual's life and shall succumb to conjure images of luxurious resorts and jet-set honeymooners who lounge in beachfront villas and swim in sapphire waters is one of the best tourist destinations in the world.
Maldives is a remote country with 1,200 islands and almost 30 coral atolls. It's even detonating with excellent diving and snorkeling. By substantially improved boat transfer system and opening up of self-reliant guesthouses, Maldives is developing into a (modest) budget-friendly vacation spot. This travel guide shall counsel you the best places to be visited in this tropical paradise.
1. BANDOS RESORT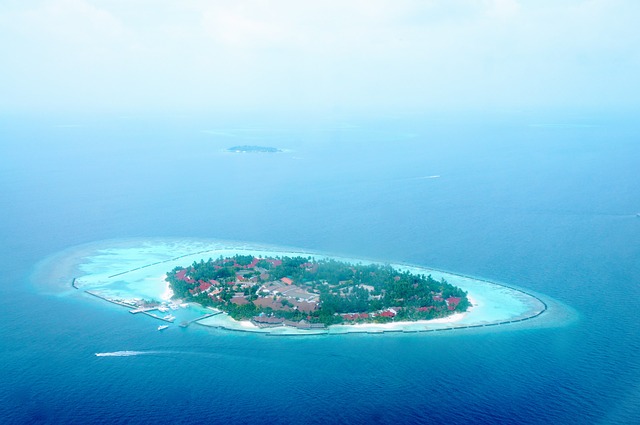 Key Features:
Equipped with a tennis court, a gym, 5 restaurants, a couple of bars with live music, the resort has a plenty of space to roam around amongst the lush green trees. If you don't want to be bothered, the one part of the island is hushed but there are often events of live music on the other part of island on most of the nights along with karaoke or open mic. This resort is equipped with Deluxe rooms which are more spacious along with Garden villas (the one near the swimming pool). Adding up to the features of fabulous accommodation there, Jacuzzi villas with an open air bathroom and 2 water villas are set on stilts.
Tourism in Bandos:
Diving:
Bandos is furnished with best diving facilities and the underwater views. It has a PADI-certified diving school which is one of the best training school in Maldives.
Sunset dolphin cruise:
8 to 10 dolphins play around and follow the best for a while.
Island hopping:
It's a half day tour in order to acquaint yourself with how people reside and build their houses, with information regarding their diet, their occupation and so on. Followed by visiting a luxurious hotel where you can marvel at the beauty of everything and take iconic bridge pictures.
2. KANDIMA ISLAND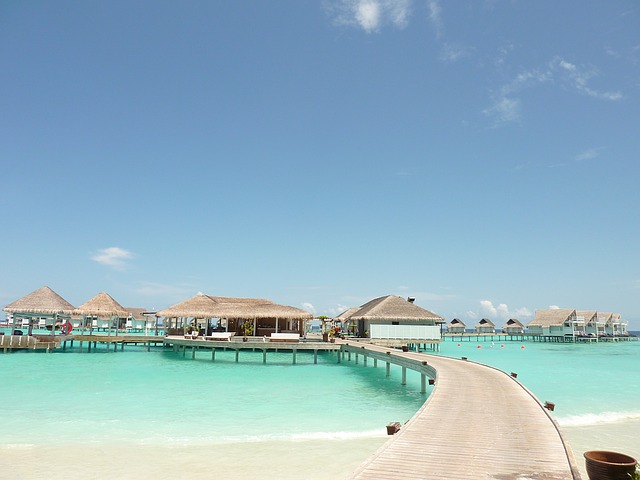 Key Features:
Kandima, inhabited on the largest island in Dhaalu Atoll in Maldives, comprises of bounteous water-sports, longest outdoor swimming pool, the wide-reaching beach club, tennis and basketball courts. This island proffers studios along with villas which comprises of a private terrace and private pool. Different options according to different needs are proffered by this island such as beach villas with Jacuzzi, Aqua villas with Jacuzzi and some other profligate choices like Honeymoon Aquapool Villa and the ocean pool villas.
Tourism in Kandima:
Guests are permitted to choose among the 10 restaurants and bars the property offers. Echt Chinese cuisines are served by Sea Dragon whereas live music plays in the night by forbidden bars. Complimentary daily snorkeling trips are also available. The resort facilitates complimentary Dolphin Cruise for two adults once per stay.
3. Kanuhura
Key Features:
Kanuhura, inhabited on the Lhaviyani Atoll, is a 35 minutes flight North of Male Airport. It encloses two deserted neighbouring islands along with three private islands and Kanuhura itself. Balanced at ease by the barefoot luxury with natural sophistication, Kanuhura is complemented by the enthralling beauty of the Maldives.
Kanuhura comprises of 80 villas. Gustfully furnished with a modern touch especially sophistication. Hallmarked by a bounty of natural materials, a private wooden deck stretching to the beach or over the lagoon accompany the villas.
Tourism in Kanuhura:
Quotidian, there's a new escapade in the Maldives. Incredibly one is permitted to give oneself up to one's curiosity and intensify one's connection with nature. Individuals shall love the private offscouring picnic on one of the concealed islands and as you snorkel in waters and traverse the lush interiors, you shall spend chuffed salubrious sun-drenched hours cavorting between two deserted islands.
In order to learn about the life of overdue and imperiled species, the Naifaru, atoll's capital island, is a home to turtle sanctuary where you'll see rescued turtles being rehabilited along with baby turtles. Maldivian fishing village on the Naifaru island is extremely superior for fishing along with tuna processing plan on Felivary island in Kanuhura.
4. Velassaru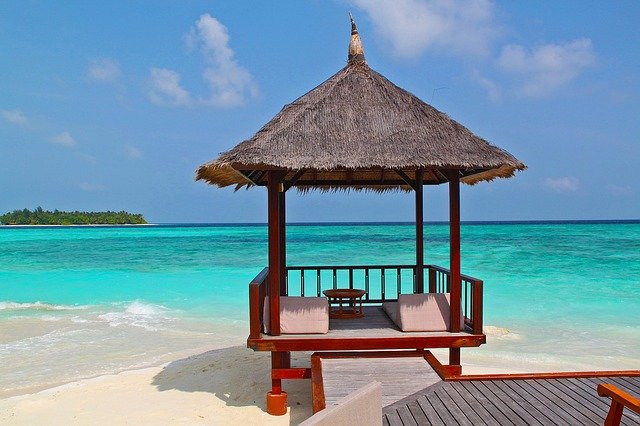 Key features:
It lays hold of 25 minutes journey by a speedboat ride from Male International Airport to Velassaru Maldives. Opulent beachfront and uninterrupted ocean views along with over water accommodation are offered by Velassaru. Featured by a wooden ceilings and floors for sweltering atmosphere, air conditioning and ceiling fans are facilitated by the bungalows and villas at Velassaru. Wine chiller and Nespresso machine are accompanied with some rooms. L'Occitane bath products, moccasin and beach bags are offered by the personal bathroom.
Tourism in Velassaru:
Profuse variety of international cusines are prepared at Velassaru's 5 restaurants. To boot to this, Japanese contemporary sea food and worldwide delicacy are served. Cocktails and wines are served as well.
Private island dinning and in-villa dining can also be arrayed. A fitness centre, infinity pool and tennis court, considering the beach and the ocean, are facilitated by the resort.
Sunset cruise:
Filled with tranquility at twilight is an echt Maldivian cruise. At odds with a backdrop of magnificient hues, one shall share champagne at canapés with the one you adore, in the modish eventide. Submerged in suffusing colour.
Night Snorkelling:
A new vista is unfurled under the conceal of darkness. Feeding corals , the menace beauty of chased Moray eels , phantom crayfish, the eerie glimpse given by sleeping fish. Coeterie parties of fewer guides for a smaller ecological spoor. Unwrap a hidden world along with wet suit, torch light and snorkel equipment dispensed.
Extremely strong tourist point of Maldives:
5. Ithaa Undersea Restaurant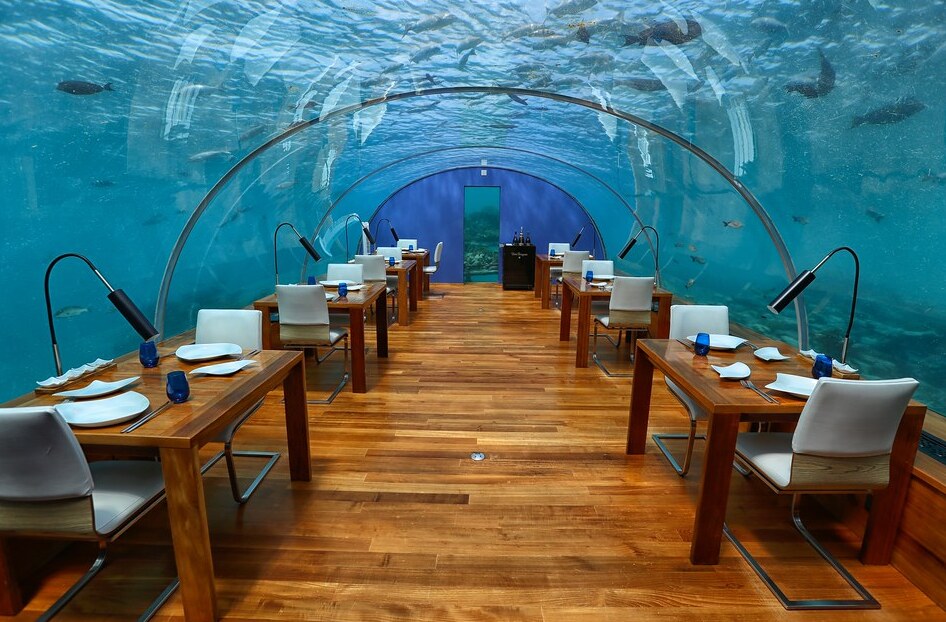 Key Features:
Ithaa, an undersea restaurant is inhabited 16 ft below sea level. In Dhivehi, Ithaa means mother-of-pearl and it is situated at Conrad Maldives Rangali island which is subsumed in Alif Dhaal Atoll in the Republic of Maldives. A design consultancy in New Zealand, having established and designed this restaurant, opened in April 2005 recounting itself as the world's first undersea restaurant. Food service has evolved over the years into a coeval European with Asian sway. At the end of a Dock, in a Belvedere which is thatched, is a spiral escalier at ithaa's entrance. Clandestine parties and marriage ceremony are also held in this restaurant.