San Francisco day trip :
San Francisco is great for a weeklong vacation, or at least a weekend getaway, but when a flight cancellation or trip stopover takes you to the Bay Area, Having just a day can seem overwhelming, but with a few public transport tips and a good pair of walking shoes, this city is yours.
Here is the game plan. Faced with the challenge of conquering San Francisco in 24 hours, choose only the best places to visit. Don't be intimidated by what may seem like a lot (six different places may seem intimidating) as San Francisco has great public transportation and walking can be extremely rewarding. People often find new neighborhoods or stores that they like because they decided to walk 20 minutes instead of waiting for the bus. Fortunately, our list can be checked from top to bottom or bottom to top, but we'll start with Dolores Park.
morning
Mission Dolores Park is a beautiful outdoor space with a panoramic view of downtown San Francisco. Its extensive gardens are popular for picnics, dancing, lounging and even providing a play area for children. There are many cafes and bakeries around the park, about a block away, if you want to have breakfast or a coffee nearby. You can then stop here to watch the morning hustle and bustle around the Mission and take in the beauty of this city from afar.
From there, it's probably a good idea to familiarize yourself with public transport, especially Muni (ultimately, this will help you get a feel for what to bring). You have to walk from Dolores Park to your next destination, Alamo Square, as it is a beautiful area and a morning walk will wake you up and help you get used to the hills.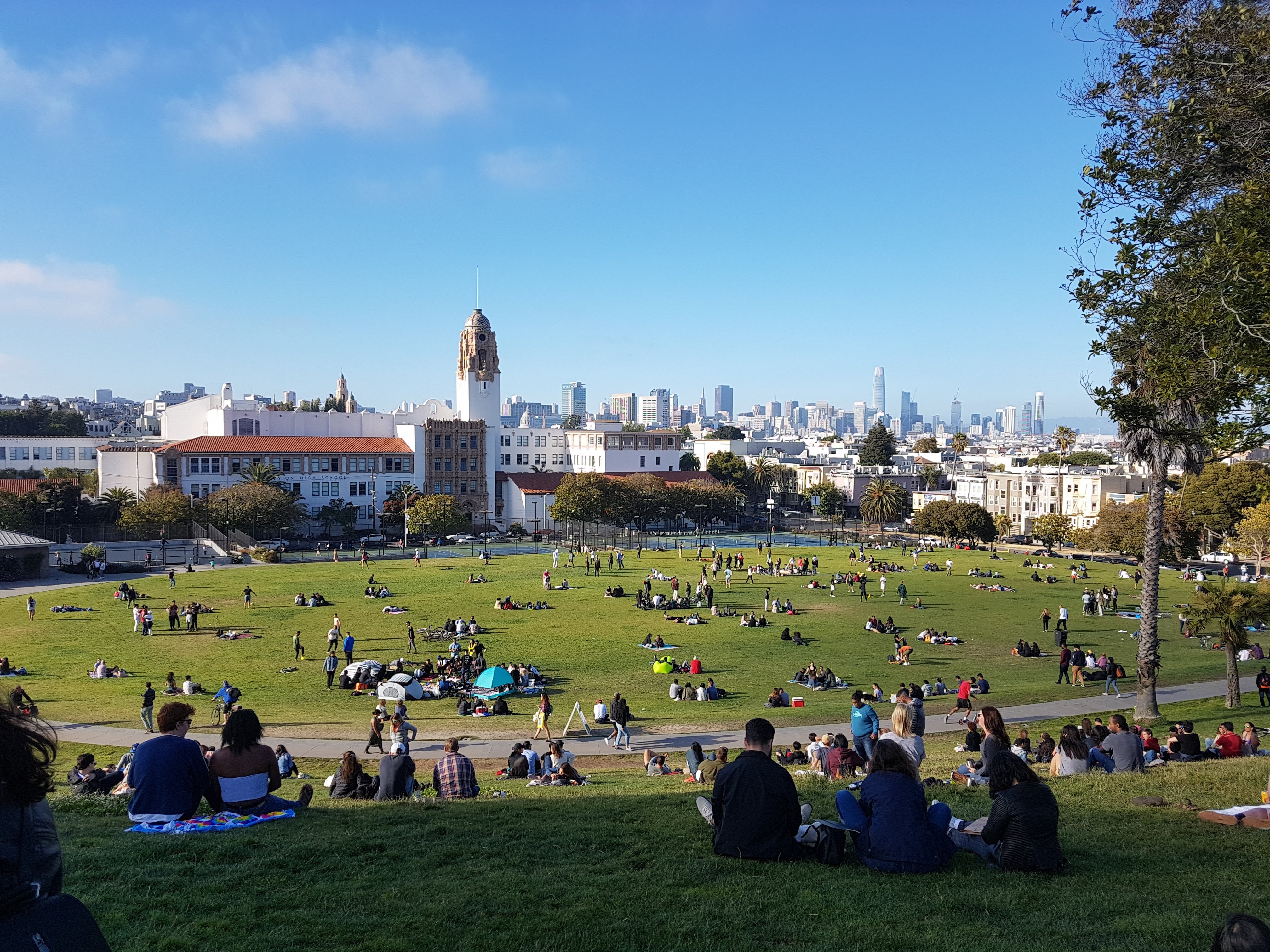 Journey to Alamo
Alamo Square: one of the most famous neighborhoods in San Francisco and one of the most beautiful neighborhoods. The Painted Ladies Houses are located right here and are always a hit with tourists. The visit will be well worth it, as along the way you will find some amazing shops or cafes and once there the view is truly awe-inspiring. Click with these cameras.
This is your first chance to catch a bus – one block from Alamo Square is the 5-Fulton bus stop. The 5-Fulton bus will take you back into town and you can look out the window and see this part of town in motion. It takes about a 30-minute drive for your feet to rest before you reach Union Square.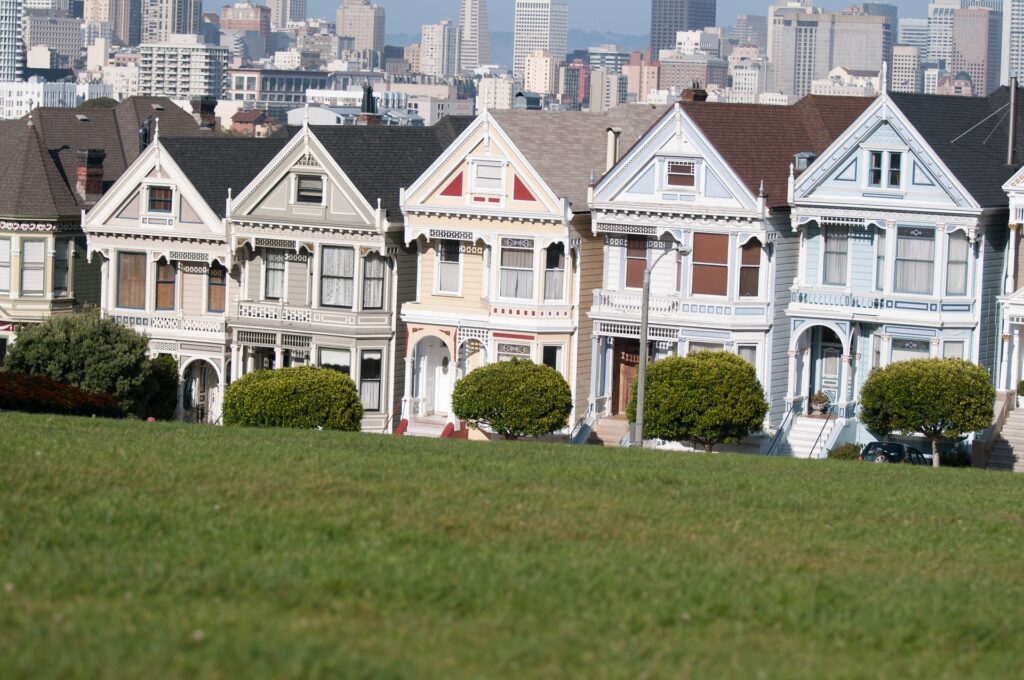 Shopping, photographs, and lunch close to Union Square
Union Square is probably busy, noisy and surprising. This is a surefire choice for just about anything you might have on your must-see list. Tall buildings, restaurants, shops, events, street carts and music are everywhere in Union Square. As a classic part of San Francisco, the area shows the charm and beauty that this city offers, and if you travel here in winter, there is even an ice rink.
You will probably spend a lot of time here, so it might be a good idea to have lunch in the area as well. Try walking to Chinatown for delicious authentic Chinese food or stop at one of the many restaurants that line the square before heading to your next destination: Lombard Street.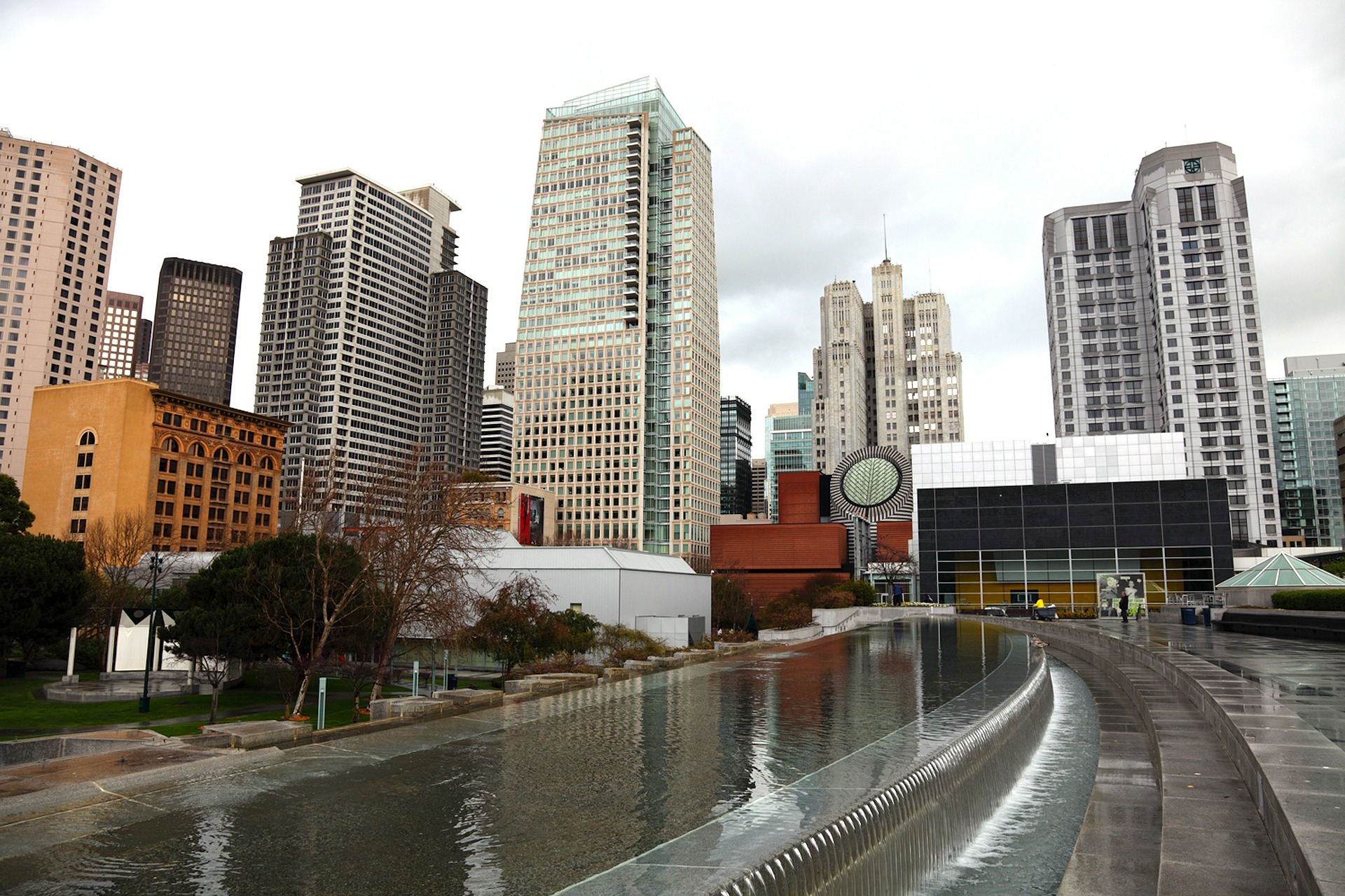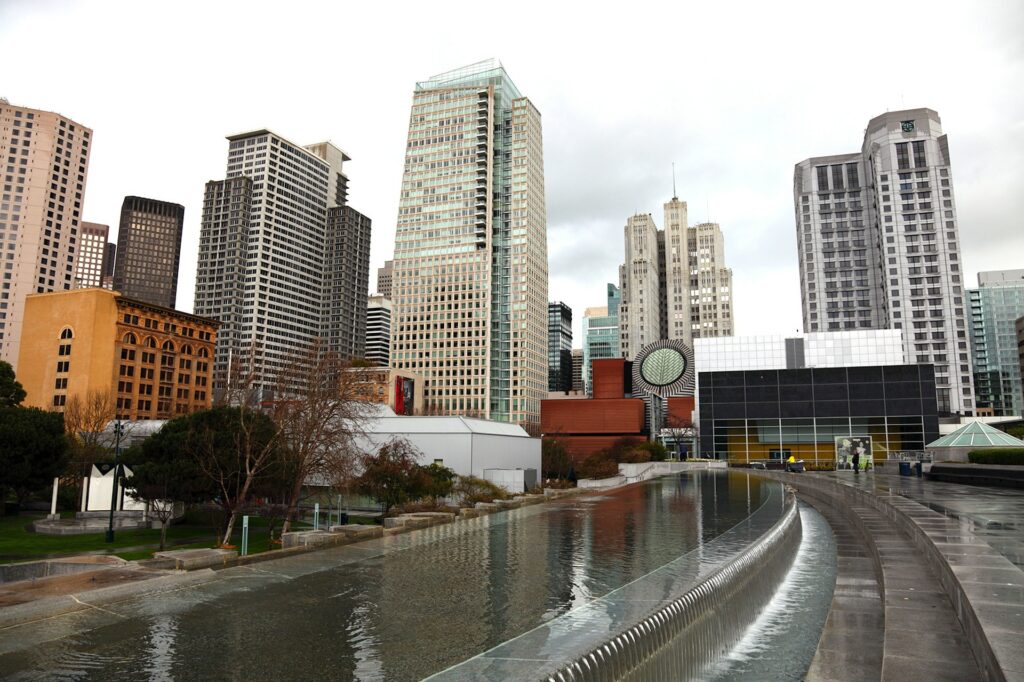 Lombard Street
The famous and winding Lombard Street leaves visitors amazed that cars can drive down the hill. This is a crucial stopover because this street is the kind of thing you can only find in San Francisco. Take your photos, go up or down the very steep incline and get ready for your next destination.
Fifteen minutes from here will get you six blocks to Pier 39. Come on!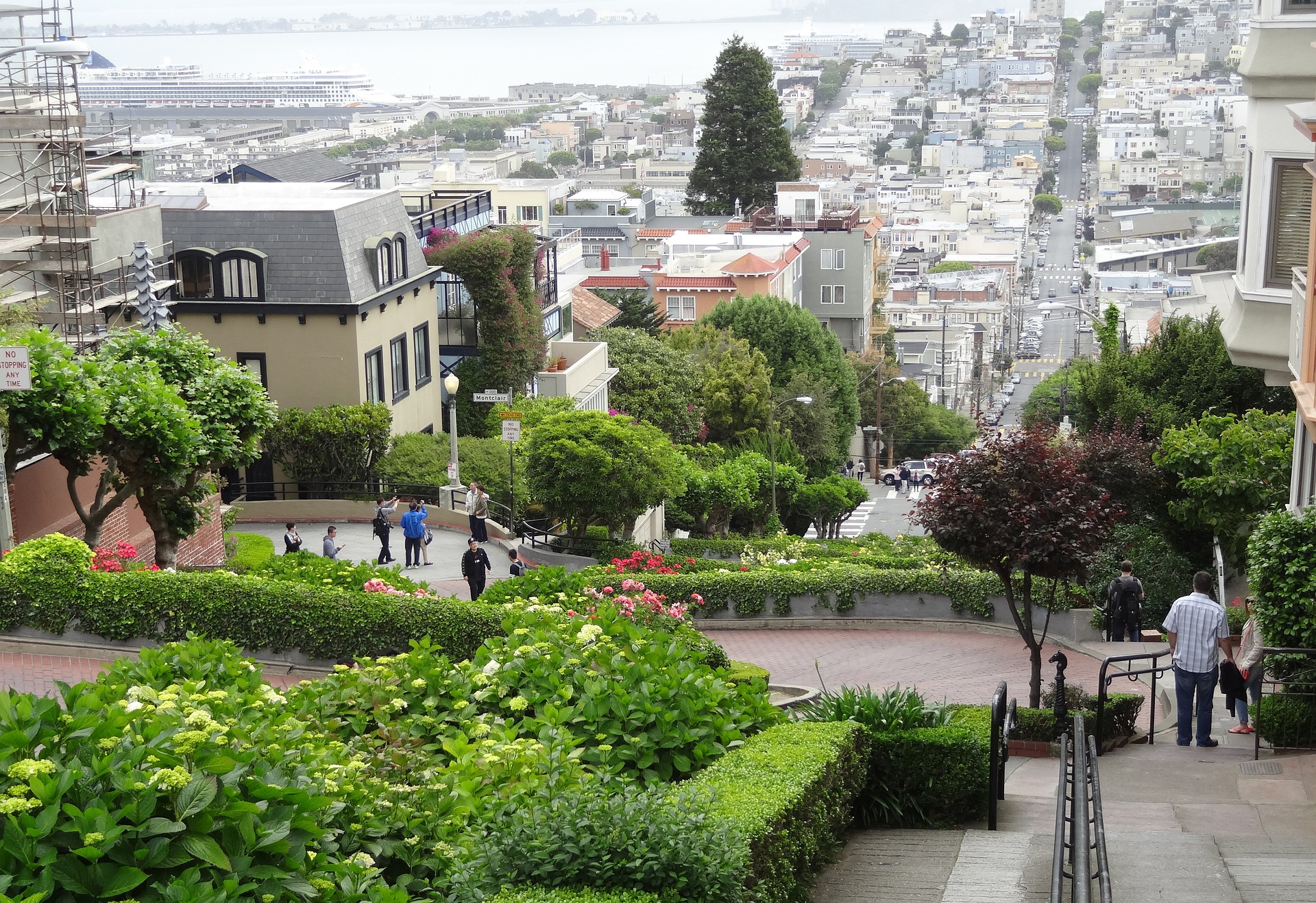 afternoon
After a nice and refreshing walk, you will have arrived at Fisherman's Wharf. Pier 39 is full of restaurants, museums, shops, sea lions and tons of boats. It might smell bad in some parts, but it's so incredibly classic that you don't even care. There are frequent street performers and vendors who will catch your eye on every block, and so many seafood restaurants that you won't be able to choose which one you want to go to. We recommend that you take the time here, stop where you want and watch the sea lions beat. For dinner, try ordering a bowl of bread with the soup of your choice. At this point, it is almost mandatory for a tourist to San Francisco.
After eating, it should be close to sunset. It's perfect. Now your journey will take you to your last and most important stop: the Golden Gate Bridge.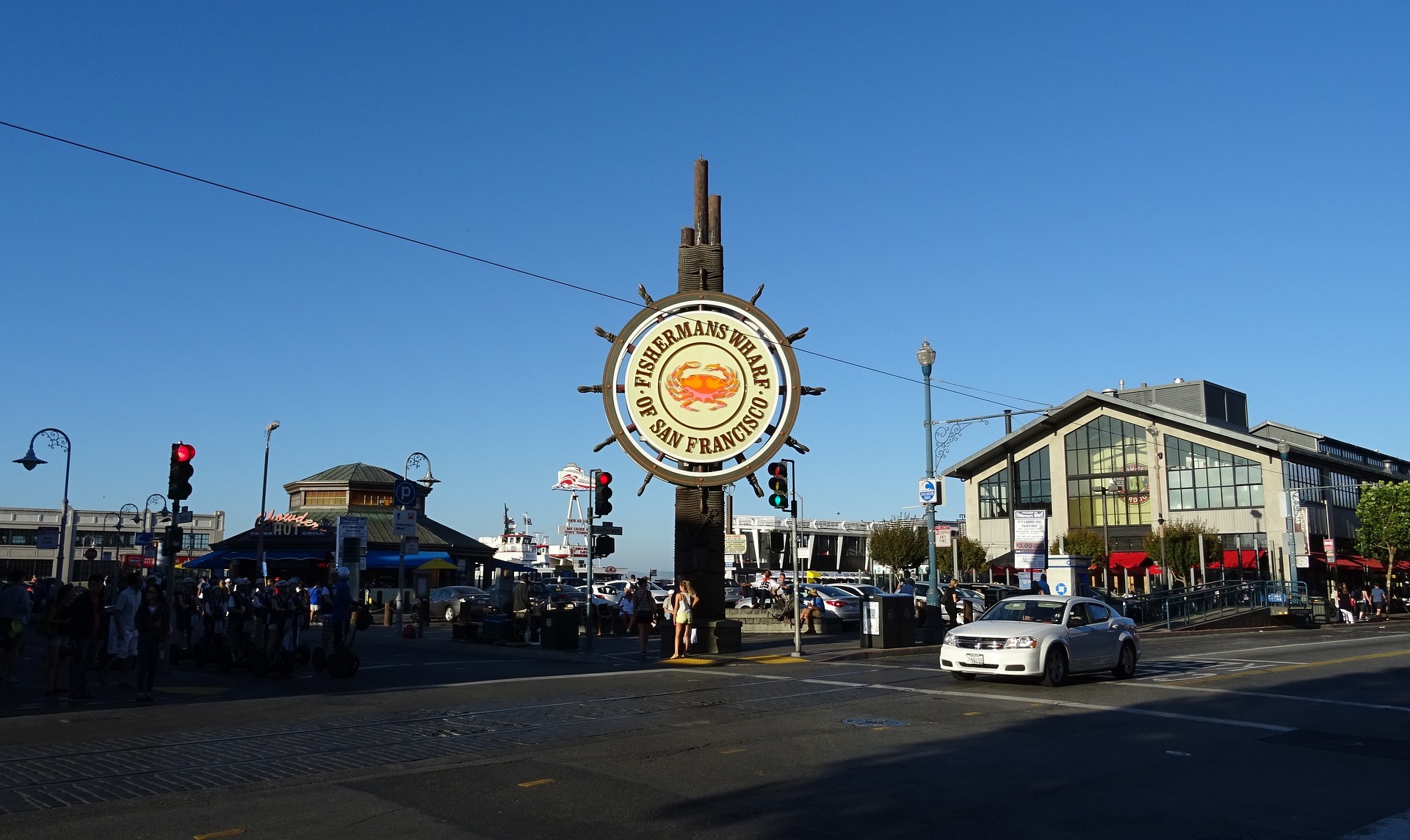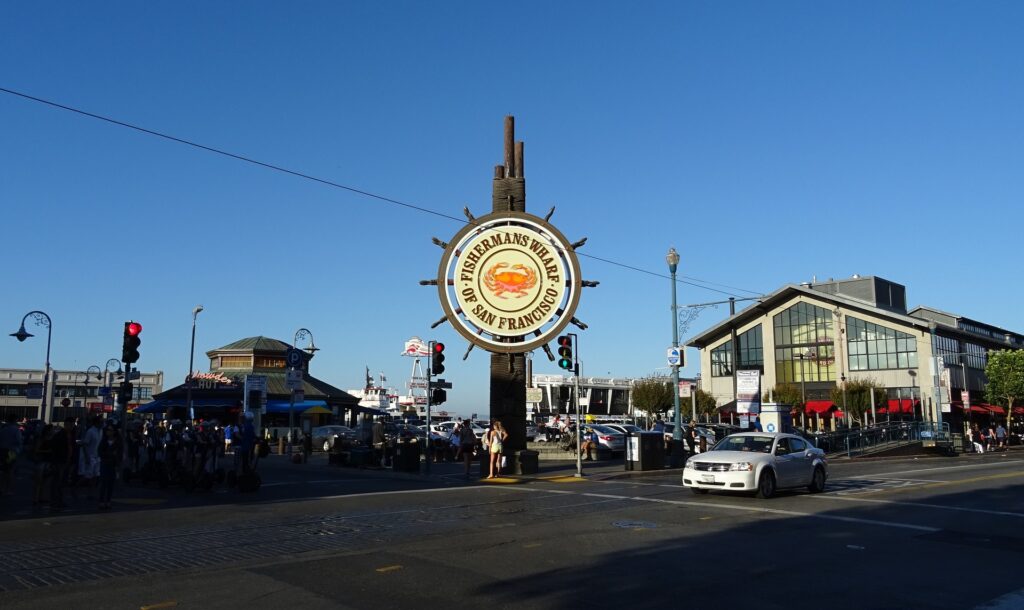 Sunset Golden Gate
From Pier 39, it will be the most complicated means of transportation you have ever experienced. Bus 47 connects to bus 28, which will take you directly to the bridge. The 20-minute bus ride should be the perfect time to get there when the sun goes down. The Golden Gate Bridge is one of the most beautiful landmarks in California; When you come in person you will find that it is even bigger and better than you imagined. Soak up the last minutes of daylight and take in iconic views of the surrounding area.
Nightcap anyplace you need
If you still have energy (or want to loosen up your leg muscles with a relaxing drink), it's time to take a look at the abundant nightlife. The options for having a drink at a trendy bar in this city are almost endless, so it's hard to go wrong in whichever neighborhood you choose. While you can head back to downtown or near SoMa for a lively night out, we also suggest heading back to the heart of the city more centrally, near NoPa or Lower Haight, if you want to try the drink like hip locals do. And a little further south, the Mission and Castro neighborhoods are perhaps the most recommended neighboring neighborhoods for picking up San Francisco's best and liveliest nightlife (which are easy to find if you want to try this itinerary in San Francisco). the reverse).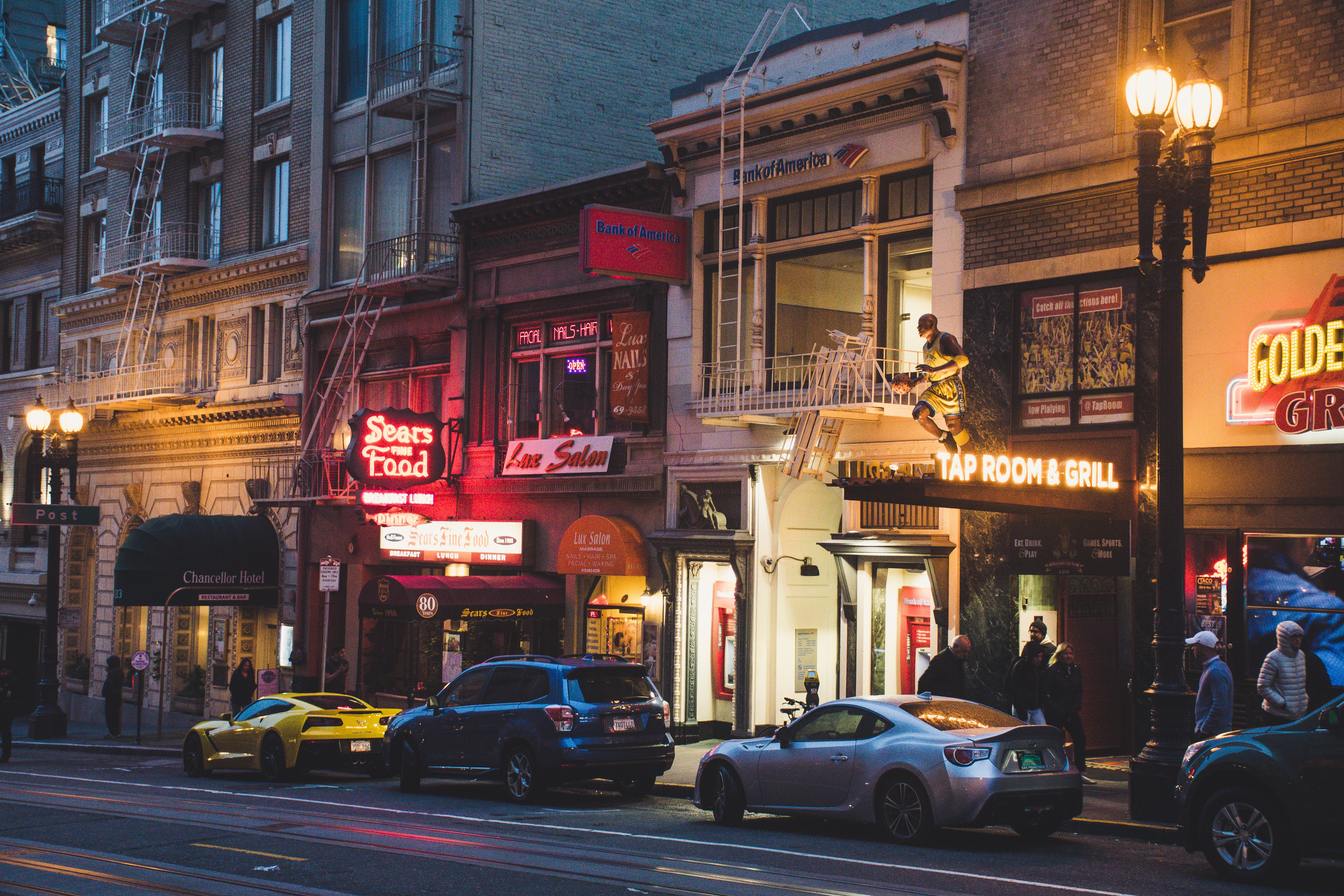 At this point, a taxi is probably the best option for getting around. And, of course, these hikes are also easy options for getting back to bed later.
Travel Insurance
The most important advice I can offer is to buy good travel insurance. Travel insurance protects you against illness, injury, theft and cancellations. This is full protection in the event of a problem. I never travel without it, as I have had to use it several times in the past. You can use the widget below to find the policy that's right for you:
Disclaimer: Please note that some of the links below are affiliate links on this page, and at no additional cost to you, we will earn a small commission for a sale generated through the website. We just suggest the things we really use ourselves and never accept useless sponsored crap. Thank you so much for supporting.