Where to Stay in Goa :
Are you planning a trip to Goa and wondering where to stay? Goa is a popular tourist destination in India, known for its beaches, nightlife, and scenic beauty. With so many options for accommodation, it can be overwhelming to choose the best one that suits your budget, preferences, and itinerary. In this guide, we will help you find the perfect place to stay in Goa, based on your interests, budget, and location. Let's dive in!
Table of Contents
Introduction
Best Places to Stay in Goa

North Goa

Baga
Anjuna
Calangute

South Goa

Palolem
Colva
Agonda

Types of Accommodation in Goa

Resorts
Guesthouses
Homestays
Villas
Hotels

Factors to Consider While Choosing Accommodation in Goa

Location
Budget
Amenities
Safety and Security

Conclusion
FAQs
Best Places to Stay in Goa
Goa is divided into two major regions: North Goa and South Goa. Both have their unique charm and attractions. North Goa is more crowded, lively, and happening, while South Goa is quieter, serene, and scenic. Let's explore the best places to stay in both regions.
North Goa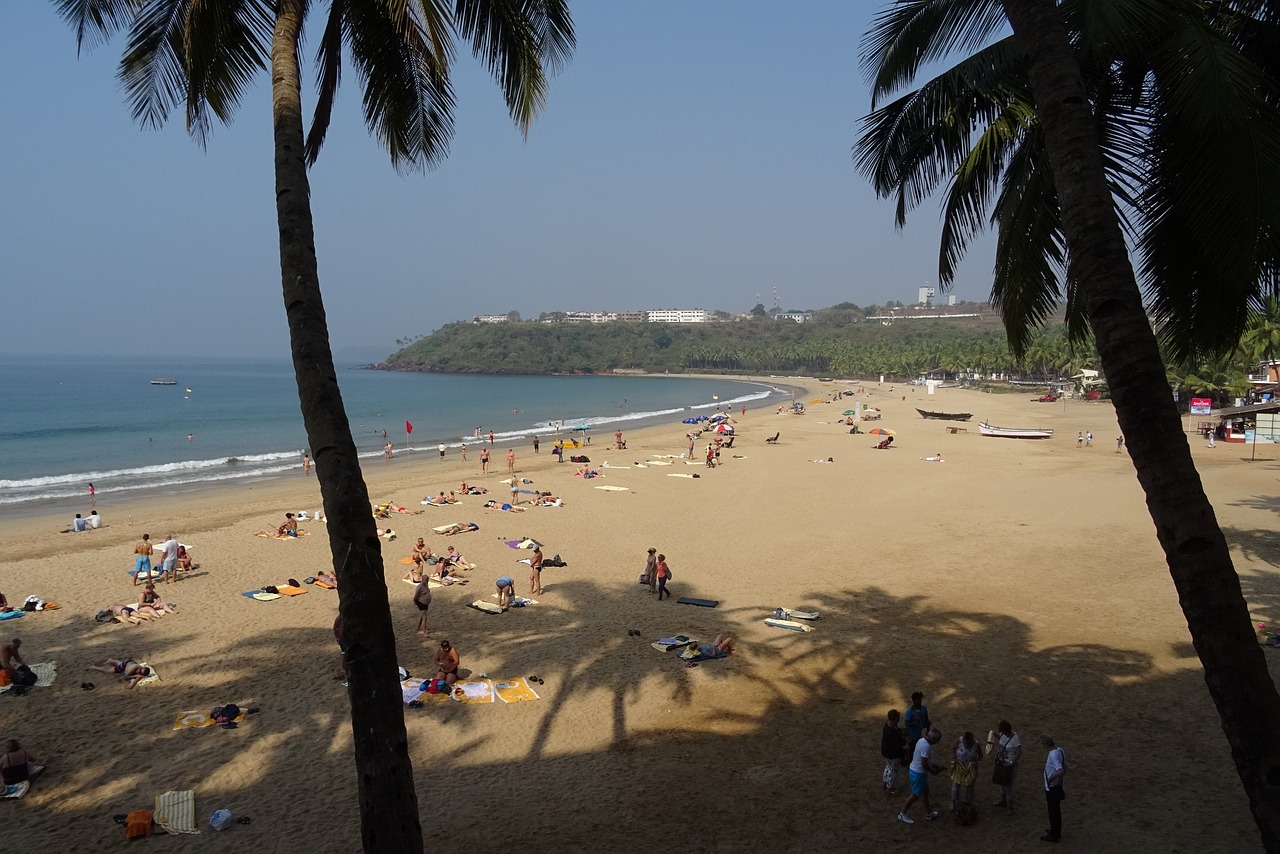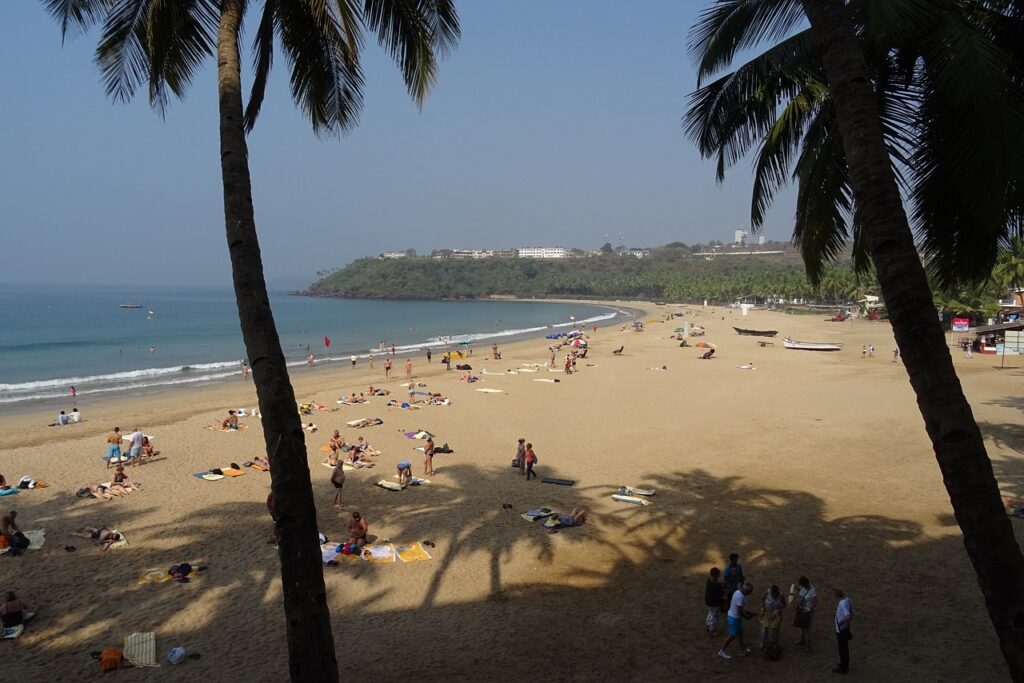 Baga
Baga is a popular destination among young travelers and party-goers. It has a vibrant nightlife, with numerous bars, clubs, and beach shacks. The beach is also crowded and bustling with activities, such as water sports, sunbathing, and shopping. Some of the best resorts and guesthouses in Baga are:
Anjuna
Anjuna is a hippie paradise, known for its flea markets, trance parties, and alternative culture. It has a rocky beach and a laid-back vibe, with many cafes, restaurants, and shops. Some of the best places to stay in Anjuna are:
Calangute
Calangute is the busiest and most commercialized beach in North Goa. It has a long stretch of sand, dotted with umbrellas, sunbeds, and water sports operators. It also has many shopping options, from street vendors to malls. Some of the best hotels and resorts in Calangute are:
South Goa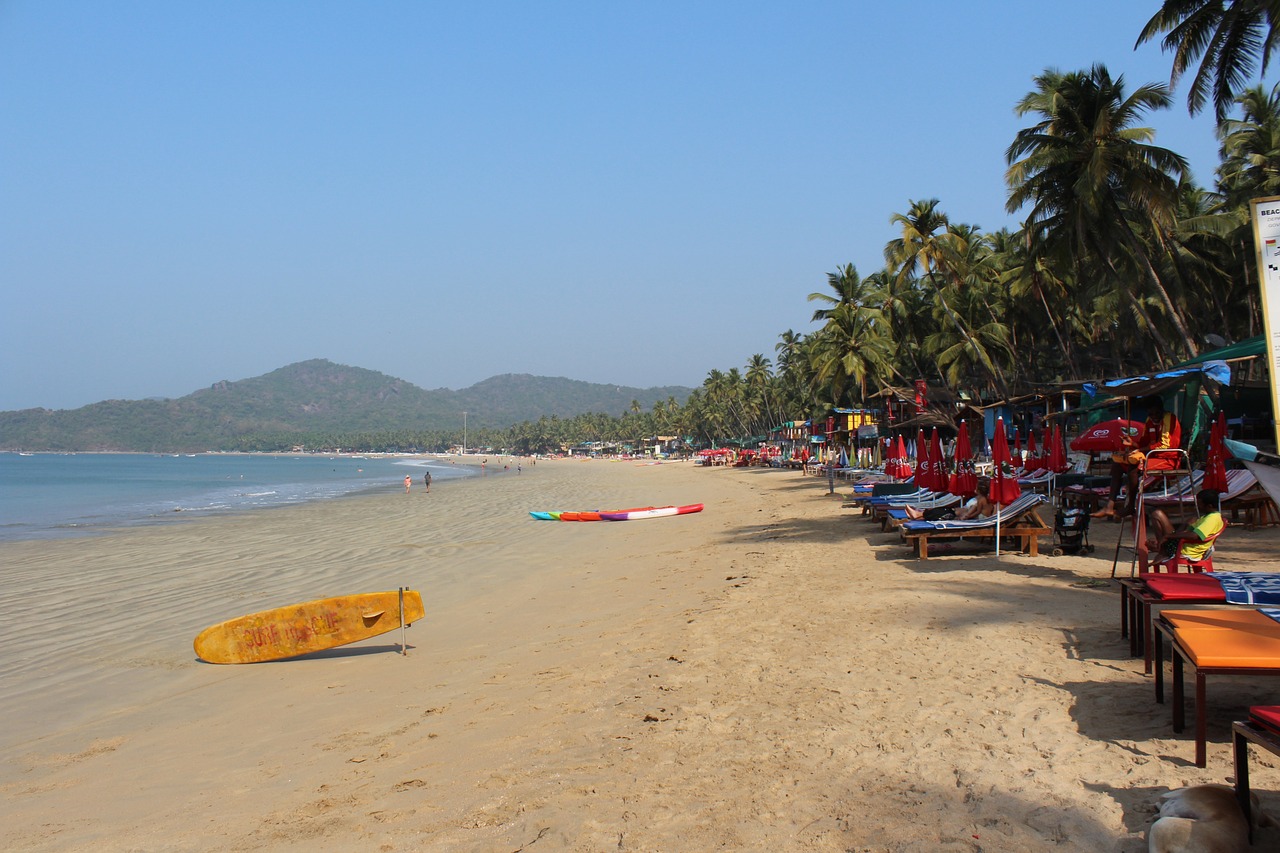 Palolem
Palolem is a hidden gem in South Goa, with a crescent-shaped beach and a bohemian vibe. It is ideal for solo travelers, couples, and families who want to unwind and relax. It also has some great restaurants, cafes, and yoga centers. Some of the best places to stay in Palolem are:
Colva
Colva is a picturesque beach town, famous for its white sand, palm trees, and seafood. It has a mix of old-world charm and modern amenities, with many souvenir shops, bakeries, and restaurants. Some of the best places to stay in Colva are:
Agonda
Agonda is a secluded and pristine beach in South Goa, with clear waters, golden sand, and lush greenery. It is a great place to escape the hustle and bustle of city life and enjoy nature. It also has a few yoga centers, cafes, and shops. Some of the best places to stay in Agonda are:
Types of Accommodation in Goa
Goa offers a wide range of accommodation options, from budget hostels to luxury villas. Here are some popular types of accommodation you can find in Goa:
Resorts
Goa has many beach resorts, offering a comfortable stay with ocean views, swimming pools, spa treatments, and entertainment options. Resorts are ideal for families, couples, and groups who want a hassle-free vacation. Some popular resorts in Goa are:
Guesthouses
Guesthouses are budget-friendly and home-like accommodation options, where you can interact with the locals and experience the local culture. Guesthouses in Goa range from basic rooms to cozy cottages, and some even provide meals and activities. Some popular guesthouses in Goa are:
Homestays
Homestays are similar to guesthouses, but they offer a more personalized and authentic experience, as you stay with a local family and share their home. Homestays in Goa are perfect for solo travelers, backpackers, and cultural enthusiasts who want to learn about the local lifestyle. Some popular homestays in Goa are:
Villas
Villas are luxurious and private accommodations, usually located in upscale neighborhoods or gated communities. They offer high-end amenities, such as private pools, butlers, chefs, and concierge services. Villas in Goa are ideal for honeymooners, families, and celebrities who want ultimate privacy and comfort. Some popular villas in Goa are:
Hotels
Hotels are the most common and convenient accommodation option in Goa, with many options for every budget and location. Hotels in Goa range from budget lodges to five-star properties, and they provide standard amenities, such as room service, Wi-Fi, and laundry. Some popular hotels in Goa are:
Factors to Consider While Choosing Accommodation in Goa
Choosing the right accommodation in Goa can make or break your trip, so it's essential to consider some factors before booking. Here are some factors to keep in mind while choosing accommodation in Goa:
Location
Goa is a diverse state, and each area has its own charm and character. Consider which part of Goa you want to stay in, depending on your preferences, such as beach vs. city, nightlife vs. tranquility, and proximity to attractions.
Budget
Goa has a wide range of accommodation options, and the prices vary depending on the location, season, and amenities. Decide on your budget beforehand and look for accommodations that fit your budget without compromising on comfort and safety.
Amenities
Consider the amenities that are important to you, such as air conditioning, Wi-Fi, swimming pool, gym, spa, and restaurants. Check if the accommodation provides the amenities you need or if you have to pay extra for them.
Reviews
Read online reviews and ratings of the accommodations before booking, to get an idea of the experiences of previous guests. Look for reviews on multiple websites, such as TripAdvisor, Agoda.com, and Google, and pay attention to the overall rating, number of reviews, and recent comments.
Safety and Security
Make sure the accommodation has proper safety and security measures in place, such as CCTV cameras, fire alarms, smoke detectors, and 24-hour reception. Check the location of the accommodation and the surrounding areas, to ensure that it is safe and convenient for you.
Conclusion
Goa is a beautiful destination that offers something for everyone, from beaches to culture to adventure. Choosing the right accommodation in Goa can enhance your experience and make your trip memorable. Consider the factors mentioned above, and choose an accommodation that suits your needs, budget, and preferences.
FAQs
What is the best time to visit Goa? The best time to visit Goa is from November to February, when the weather is pleasant and dry.
What are the popular beaches in Goa? Some of the popular beaches in Goa are Calangute, Baga, Anjuna, Colva, and Palolem.
Is Goa safe for solo travelers? Goa is generally safe for solo travelers, but it's always advisable to take precautions and be aware of your surroundings.
What is the cuisine of Goa? Goan cuisine is a blend of Indian, Portuguese, and Konkani influences, with seafood and coconut as the main ingredients.
Are there any adventure activities to do in Goa? Yes, Goa offers a variety of adventure activities, such as water sports, trekking, scuba diving, and hot air ballooning.