Where to stay in Kathmandu :
Kathmandu is the capital of Nepal. When people who come to Nepal think of Kathmandu, they are often referred to as "The Gate of Nepal" and "The Gate of Everest". The first impression in their minds is the temples of Kathmandu and its rich culture. Pashupatinath, Bodhanath Stupa, Swyambhunath Temple (often called Monkey Temple), Changunarayan. It is a UNESCO World Heritage Site in Kathmandu and will remain in the memory of thousands of tourists who visit Nepal. Kathmandu is a melting pot of Buddhism and Hinduism. Pashupatinath Temple, the largest Hindu holy site, is located in the east of Kathmandu. It attracts thousands of tourists every year. The majestic pagodas of Swyambhunath and Boudhanath will attract peace lovers, surrender to the symbol of peace, and have a fascinating experience.
Now I want to make history behind the Kathmandu Valley. No one believes that this beautiful city was once a big lake, as beautiful as a floating lotus. A Chinese warrior named Manjusri came to Nepal to meet Swayambhunath. It looks like a lotus floating by the lake. Then he drained the water from Kathmandu with a sword and chopped him off from Cho Bahar. The Kathmandu Valley is considered to be the towering name of Hanumandoka Kathmandu Pagoda.
Nepal is a country with great culture and traditions. Believe it or not, there are more than 3 million gods and festivals every year. So, what month of the year are you in Kathmandu? You definitely want to see this festival there. The joy is endless.
How to choose your hotel in Kathmandu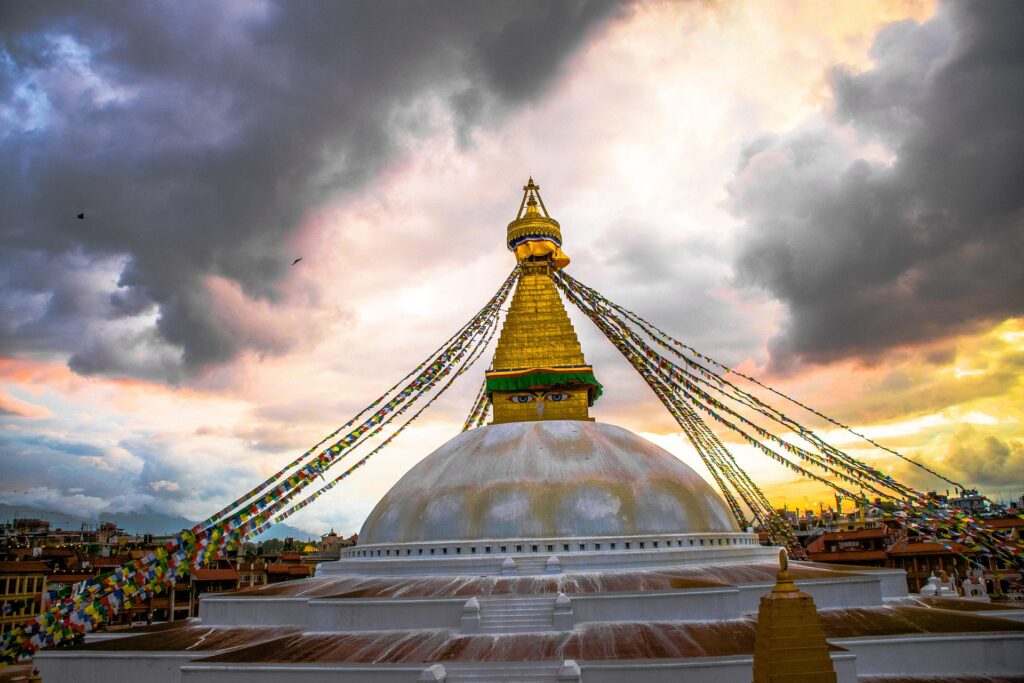 Nepal is well-known for its social, cultural and biological diversity and ethnic characteristics. Every year, millions of foreign tourists come to Nepal to experience the snow-capped mountains. The rich cultural heritage combines the unique geographical features and flora and fauna of different ethnic communities and Nepal. Nepal offers a wide variety of accommodations, first-class facilities and hospitable services for domestic and international tourists. Nepal's hotels range from star hotels to budget hotels and tourist hotels. Accommodation in Nepal includes five-star luxury hotels and wildlife resorts. Mountain resorts and lodges
Kathmandu, the capital of Nepal As the gateway to Nepal's tourism industry, Kathmandu, along with Lalitpur and Bhaktapur, provides tourists with a wide range of accommodation options. Kathmandu is famous for its Buddhist and Hindu temples and shrines, world heritage sites, and the fusion of traditional and modern cultures. You can book star hotels in Nepal. Old hotels, tourist-grade hotels and other budget hotels at affordable prices, you will find the most comfortable hotels, resorts and guesthouses in Kathmandu. It provides the best service to make your trip unforgettable. The main attraction in Kathmandu Valley is Kathmandu Durbar Square. Patan Durbar Square Bhaktapur Durbar Square, Pashupatinath Temple
Similarly, Pokhara is another important tourist center. It is mainly known for the beauty of the Himalayas, such as Annapurna, Machapujer (fishtail) and peaceful lakes. Pokhara is known as the Lake Garden City because of its eight beautiful lakes. Including Fewa Lake, these lakes are surrounded by beautiful hills. Pokhara is famous for its oceans and tourism. There are several luxury hotels, restaurants, guest houses and tourist hotels. Fulbari Resort & Spa, Fish Tail Lodge, Shangri-La Village Resort, Fewa Prince Hotel and Pokhara Grand Hotel, etc. The best luxury in Pokhara.
BEST HOTELS IN KATHMANDU
Luxury Stay
Baber Mahal Vilas – Baber Mahal Vilas is located in Kathmandu, 3.7 km from Hanuman Dhoka. Hotel facilities include a bar, a common room and a garden.
Kathmandu Marriott Hotel – Set in Kathmandu, 2.7 km from Hanuman Dhoka, Kathmandu Marriott Hotel features a bar and garden.
Hyatt Regency Kathmandu – Hyatt Regency Kathmandu has a 24-hour front desk and a large outdoor swimming pool. The hotel is just 1.3 km from the Boudhanath Stupa, a UNESCO World Heritage Site.
Aloft Kathmandu Thamel – Aloft Kathmandu Thamel is located in Kathmandu, 2.8 km from Hanuman Dhoka. The hotel has a shared lounge and an indoor swimming pool.
Gokarna Forest Resort – Located in Kathmandu Valley, Gokarna Forest Resort offers accommodation with stunning views of Gokarna Forest. The hotel has a spa and health club, an 18-hole golf course and 4 dining options.
Middle budget
Hotel Shanker – Hotel Shanker is located in Kathmandu. Adjacent to Narayanhiti Palace Museum, it features an outdoor swimming pool and spa, 4 dining options and free parking.
Hotel Ambassador by ACE Hotels – Hotel Ambassador is located in Kathmandu, 2 km from Hanuman Dhoka. It offers free Wi-Fi and free private parking. Guests can visit the on-site bar.
Vivanta Kathmandu – Located in Kathmandu, Vivanta Kathmandu features a temperature-controlled infinity pool, spa, fitness centre and 2 dining options with free Wi-Fi.
Kantipur Temple House – The environmentally friendly Kantipur Temple House provides an oasis of tranquillity among the historical treasures of Kathmandu. Free in public areas. The rooms have red brick walls and handmade wooden furniture. Each room has a fan. Seating area and private bathroom.
Hotel Shambala – Hotel Shambala is a boutique hotel located in Kathmandu. Bodnath, one of the holiest Buddhist sites in Kathmandu, is 5 km from the hotel.
Budget Stay
Kathmandu Grand Hotel – Kathmandu Grand Hotel is located in the Thamel district of Kathmandu, 500 metres from Thamel Chowk. Free airport shuttle service is provided. Guests can visit the on-site restaurant. Free Wi-Fi
Rest Up Kathmandu Hostel – Offering a garden, Rest Up Kathmandu Hostel is located in Kathmandu, 1.8 km from Hanuman Dhoka. Close to many famous attractions.
Zostel Kathmandu – Zostel Kathmandu is located in Kathmandu. The hotel offers adult-only accommodation, a restaurant, bar and garden. Facilities include a 24-hour front desk and luggage storage. And free wireless internet.
Big Tree Hostel – Located in Kathmandu, 1.8 km from Swayambhu, Big Tree Hostel offers accommodation with a bar. Free private parking. Public lounge and garden. Facilities include a 24-hour front desk and a shared kitchen with free Wi-Fi.
8848 Hostel – 8848 Hostel has a bar and a terrace with garden views. Located in Kathmandu, this accommodation is 1.2 km from Hanuman Dhoka. It features a restaurant, a 24-hour front desk, a shared kitchen and a shared lounge. Free WiFi is provided.
BEST HOTELS NEAR KATHMANDU AIRPORT
If you go to Kathmandu, you can land or leave Kathmandu. A great place for climbers and climbers. Every year, many travelers flock to Nepal to conquer (or try) Mount Everest, which is different from places such as Southeast Asia that have been arranging trips for decades. Many tourists to Nepal have to travel to and from other places. Therefore, the choice of accommodation is very important. Close to the airport, suitable for many tourists visiting this destination…!
Although the airport is only 5 kilometers away from the city center, it is difficult to arrange transfers to and from the hotel. Or spend the night in the capital of Nepal before embarking on a trekking adventure so you can. "I don't want to go to distant cities. That's why I created a list of hotels near Kathmandu Airport.
The Dwarika's Hotel – Dwarika Hotels won the Asia Pacific Travel Association (PATA) Heritage Award, inspired by the rich cultural heritage of the Kathmandu Valley. The hotel has an outdoor swimming pool and 4 dining options.Dwarika's Hotel has a large collection of 13th-century handicrafts inspired by the palace of King Nivar. Pashupatinath Temple is 500 metres away, while Kathmandu and Bodhanath International Airport are also located outside the hotel. It is 2 km from the hotel and 5 km from Durbar Marg Road.
Swagat homestay – Swagat homestay is located in Kathmandu. The accommodation offers free WiFi. Guests can dine in the restaurant. Common room and garden. Some rooms have a balcony with garden views. There is a fully equipped kitchen and a private bathroom with shower.