10 Best Beach Resorts in Florida :
Every day, people from all over the world flock to Florida's attractions. Including famous amusement parks, Historic Spanish sites, lively nightlife and beautiful beaches With a boom in tourism, Florida welcomes visitors with its many hotels and resorts on the beaches. Florida Resort features amenities such as a fine-dining restaurant. Lively bar Full-service spa, fitness center, white sand beach and water sports.
1. Acqualina Resort & Spa on the Beach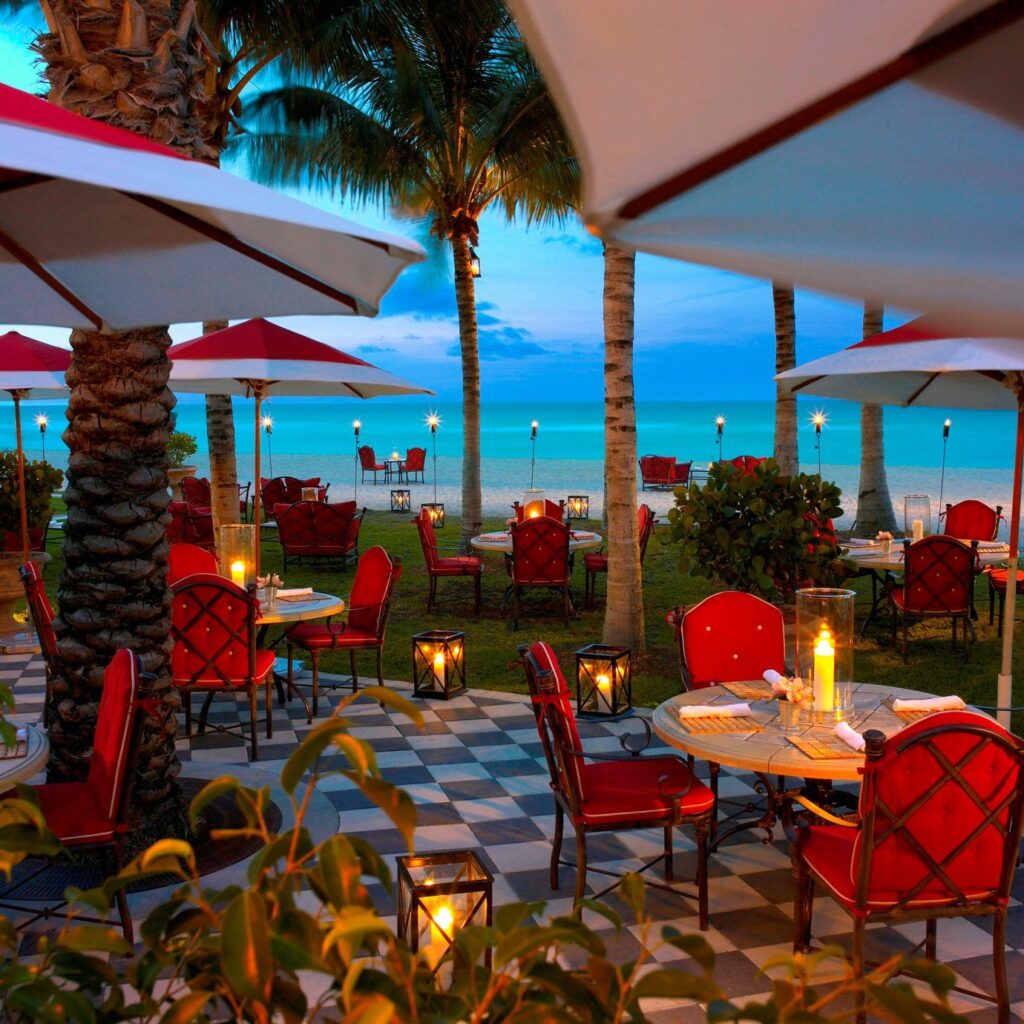 Located on Sunny Isles Beach between Fort Lauderdale and Miami, just minutes from Hollywood, Miami Beach and South Beach, this stunning high-rise offers Mediterranean-style villas with private balconies. Marble bathroom, wet bar and 400 thread linens One of Florida's premier beach resorts. Guests have access to 3 outdoor swimming pools, full service spa, fitness center and kids club. and private beach
You can also dine on site, where there is a fine Italian restaurant, pizzeria and outdoor grill. Acqualina Resort & Spa's private beach offers swimming, sunbathing and snorkeling, and nearby activities include golf, scuba diving, boating, windsurfing, tennis and more.
2. Pink Shell Beach Resort & Spa
Pink Shell Resort & Spa offers couples and families an idyllic beach destination in Fort Myers. Located on the tip of Estero Island, this beautiful resort offers 235 rooms, studios and villas with kitchens, cable TV and balconies or terraces.
Guests will love the lagoon-style swimming pool and waterfall. There is also a fitness center, spa, marina and tropical restaurant. Local beach activities include swimming, fishing, kayaking, paragliding and dolphin watching.
3. The Atlantic Resort & Spa
Overlooking the white sands of the Atlantic Ocean, Atlantic Resort & Spa is located in Fort Lauderdale, minutes from the airport, downtown Las Olas Riverside and downtown Fort Lauderdale. Galleria Shopping Center's 124 rooms feature kitchen cooking equipment, high-speed internet and balconies overlooking the ocean.
Amenities include outdoor pool with poolside bar, full-service spa, 24-hour fitness center, marina and restaurant with ocean views. Here you can enjoy activities such as swimming and sailing. Nearby leisure activities include golf, volleyball, tennis, windsurfing, water skiing and fishing.
4. Hilton Ft Lauderdale Beach Resort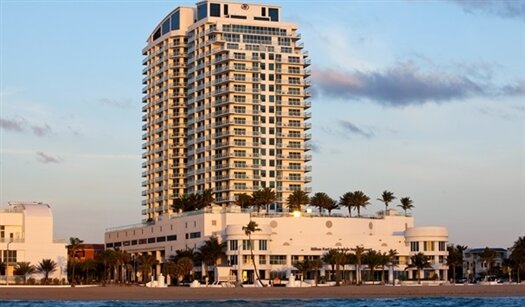 This family and business oceanfront resort in Fort Lauderdale Beach offers 374 guest rooms, studios and suites with hot tubs, kitchenettes and balconies with ocean views. Guests have access to a large tropical garden courtyard. Infinity pool, spa, Mediterranean restaurant and gourmet bakery
Guests of the Hilton Ft Lauderdale can also enjoy recreational activities such as golf, windsurfing, sailing, surfing, fishing, volleyball and hiking. Plus nearby attractions such as Port Everglades, Gallery at Beach Place and Shop, and Live Night.
5. The Breakers Hotel Palm Beach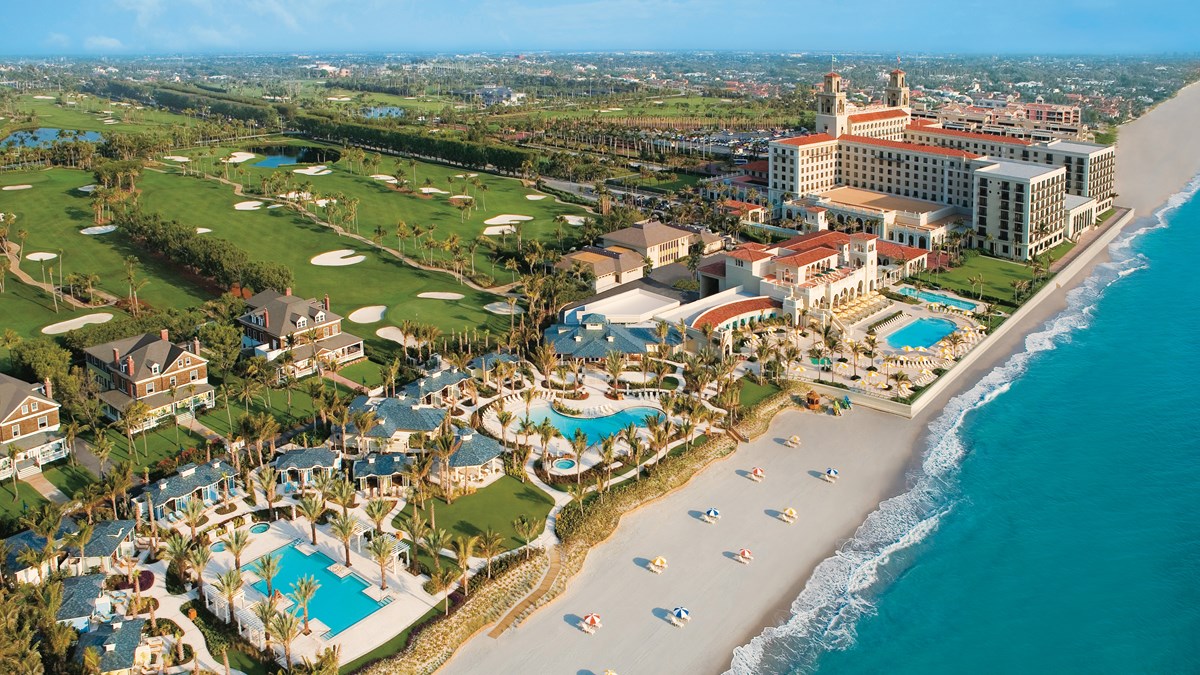 Breakers Hotel Resort & Spa is located in the heart of Palm Beach, facing the Atlantic coast. Only minutes away from the airport. With its own private beach, spa, 5 oceanfront pools and a golf course, championship golf course, it's the perfect getaway. The resort also features 9 restaurants, bars and steakhouses.
Among the 540 rooms, guests can choose from deluxe rooms or beachfront bungalows with iPod docking stations. High-speed internet and in-room massage services. On-site leisure activities include yoga, aerobics, swimming, snorkeling and surfing lessons. And surf while hiking, bird watching and fishing nearby.
6. Ocean Key Resort & Spa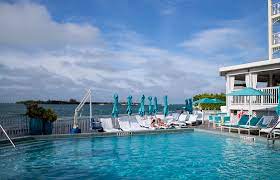 Ocean Key Resort & Spa is located in beautiful Key West. On the southern tip of the Florida Keys, exotic island accommodations are offered. Guests can choose from 100 rooms with island-style décor and furnishings, minibars and LCD TVs. and wireless internet
Facilities include a water sports center. The exclusive restaurant overlooks the bayside waterfront bar and steakhouse and rooftop pool terrace. Guests can enjoy a variety of activities and excursions. From snorkeling and skydiving to helicopter tours. Deep sea fishing, paragliding and golf.
7. Sandpearl Resort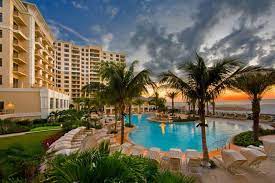 Sandpearl Resort is less than 3 miles from Clearwater and faces 200 feet of beach on the Gulf Coast. This 8-storey resort offers island-style rooms and free flat-screen TVs. Wi-Fi and balcony overlooking the sea.
Amenities include a lagoon-style pool, spa, kids club, ballroom, and restaurants such as a gourmet restaurant, lounge, poolside grill, and cafeteria. You can enjoy many leisure activities. This includes swimming, kayaking, surfing, bodyboarding, fishing, and more.
8. Lago Mar Resort and Club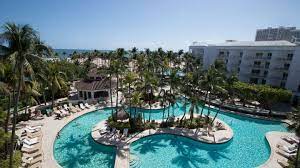 Just 4 miles from downtown Fort Lauderdale on the Atlantic Ocean, Lago Mar Resort and Club offers a secluded getaway on 10 acres of beautiful beach lined with hundreds of palm trees. Premium standard rooms and deluxe suites available The resort has interesting facilities including 2 outdoor swimming pools, volleyball courts, tennis courts, beach playground and 2 restaurants.
Water sports such as swimming, deep sea fishing, scuba diving, kayaking and water skiing are all convenient. Attractions in the area include the Discovery and Science Museum. Riverwalk Arts and Entertainment District, Butterfly World and Flamingo Gardens.
9. The Ritz-Carlton Naples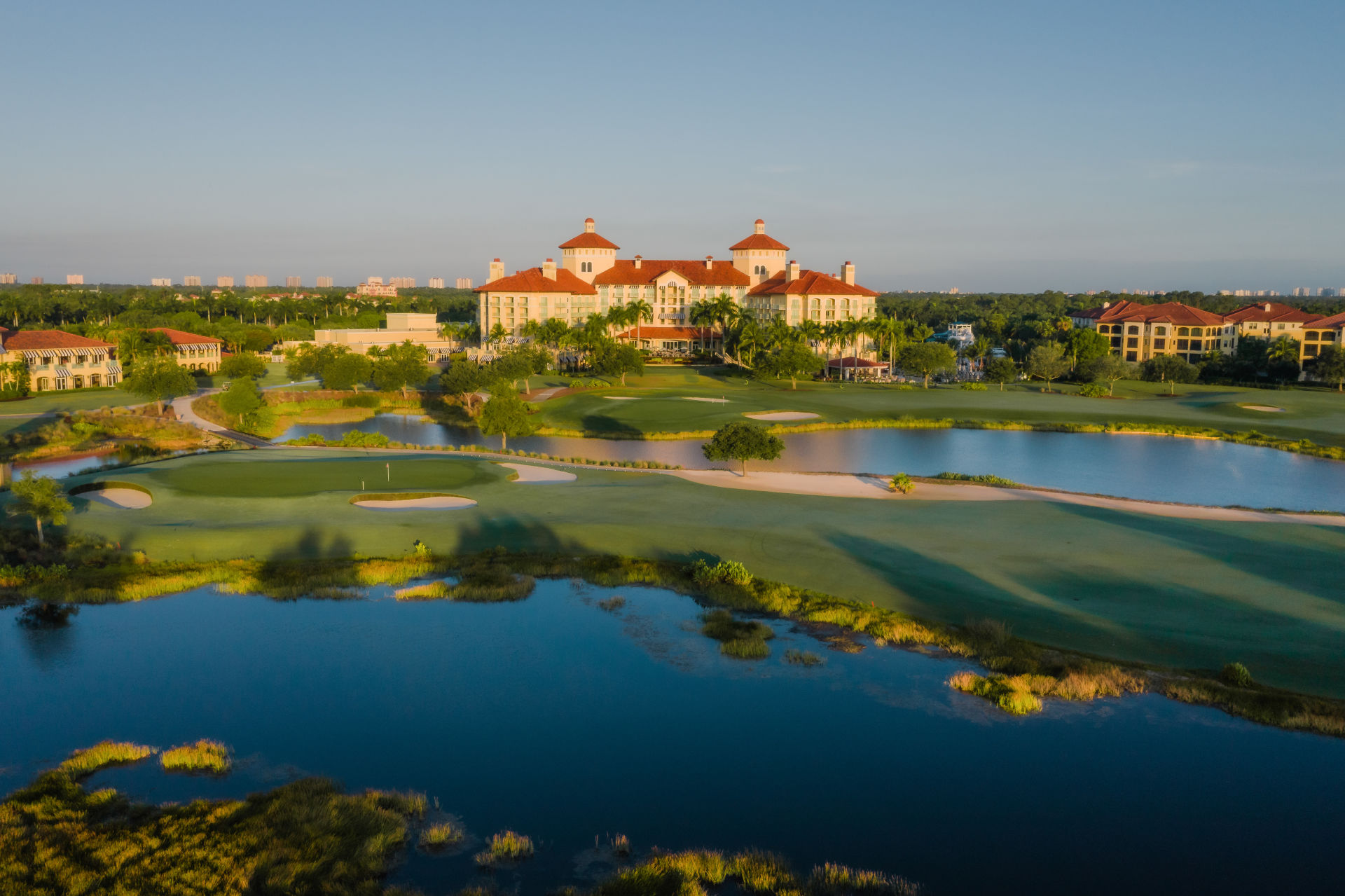 This beautiful Florida seaside resort is less than 10 miles from historic Old Naples. It sits on a beach overlooking the Gulf of Mexico. Guests can choose from 450 spacious rooms with private balconies. Marble bathroom, iPod dock, DVD player, cable TV and bed with free Wi-Fi, down pillows and duvet.
With amenities like a swimming pool, tennis court, full-service spa, gym, restaurant, and sushi bar, guests may never want to leave. Naples also has its own attractions at the Center for Natural Wonders, home to 11 aquariums with marine life such as lobsters, octopuses, sharks, jellyfish and baby crocodiles.
10. Marriott Beach Resort Marco Island
This world-class resort is located on the southwest tip of Marco Island on Florida's southwest coast. Marriott Beach Resort is located in two buildings on 3 miles of white sand beach along the Gulf of Mexico. It offers 732 rooms with balconies overlooking the sea.
Facilities include 3 swimming pools, 2 18-hole golf courses, luxury spa, gym, tennis courts, children's camp and 8 restaurants. Leisure activities in the area include beach fun, paragliding, dolphin and turtle watching. Naples and the Everglades are a 1-hour drive away. You can choose between sightseeing and shopping.